Korea
Asia-Pacific
World News
US puppet South Korea President says may deploy nukes if tensions with North escalate
South Korean President Yoon Suk-yeol says his country may deploy nuclear weapons if tensions with North Korea boil over.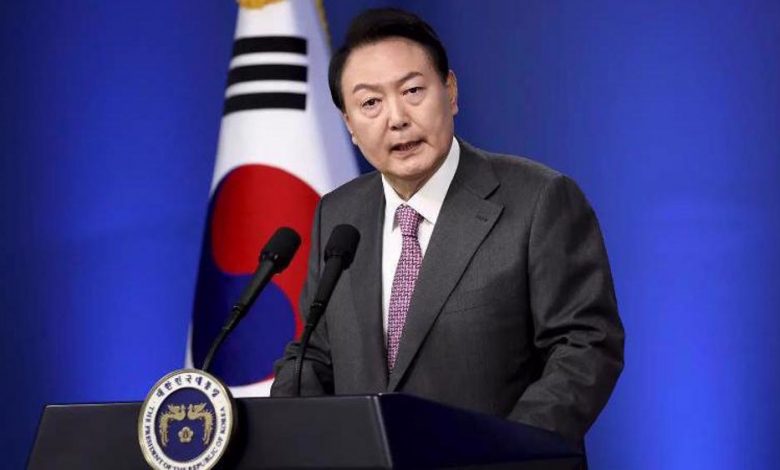 During a government meeting on Wednesday, Yoon said South Korea might equip itself with tactical nuclear weapons or build its own arsenal if tensions between Seoul and Pyongyang continued to grow, days after the North's leader, Kim Jong-un, said his country would develop a new intercontinental ballistic missile.
"If the [North Korean nuclear] problem becomes more serious, the Republic of Korea may deploy tactical nuclear weapons or come to possess its own nuclear weapons," Yoon said.
"If that happens, it won't take long, and with our science and technology, we could have [nuclear weapons] sooner as time passes," the South Korean president added.
North Korea, which has been under harsh sanctions by the United States and the United Nations Security Council for years over its nuclear and ballistic missiles programs, launched an unprecedented number of missiles in 2022, including its most advanced intercontinental ballistic missile ever.
The US pulled its nuclear forces from South Korea after disarmament negotiations with Russia and North Korea in 1991.
Seoul, which has been rattled by increased launch tests by the North, is now trying to boost its military alliance with the US and deepen cooperation with Japan.
On Tuesday, Yoon said that the allies were discussing holding fresh joint military drills, including tabletop and computer simulations, as well as exercises involving the "delivery means for nuclear weapons."
US and South Korean officials have warned the North could be preparing for its first test of a nuclear device since 2017.
Kim recently called for an "exponential" increase in the nation's nuclear force. He reiterated the need to push ahead with the country's nuclear and missile development program, describing it as a deterrent tool to defend the nation against its enemies.
Back in September last year, Pyongyang enshrined the right to use nuclear weapons into national law.