Korea
US pushing Korean Peninsula to brink of nuclear war: Pyongyang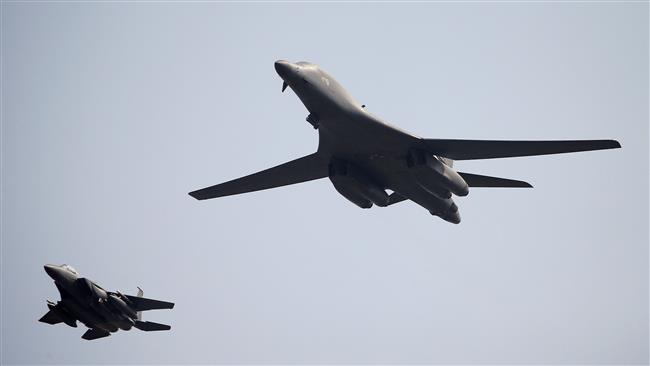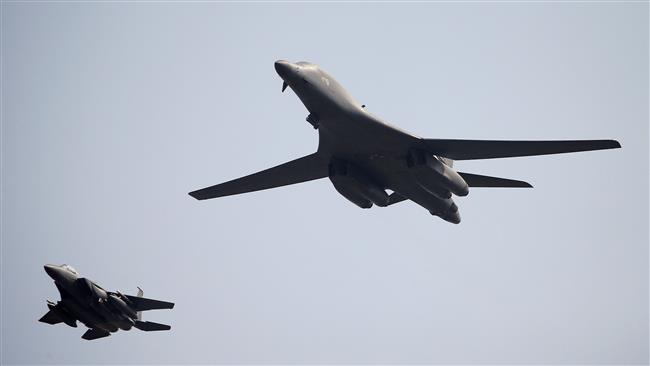 North Korea says a pair of strategic US bombers, which recently flew over the Korean Peninsula in joint wargames with the South, practiced dropping a nuclear bomb amid rising tensions in the restive region.
In a Tuesday report, the North's official KCNA news agency slammed the US for deploying two supersonic B-1B Lancer bombers during a drill with the South Korean air force a day earlier.
It said the bombers conducted "a nuclear bomb dropping drill against major objects" in its territory at a time when US President Donald Trump and "other US warmongers are crying out for making a preemptive nuclear strike" on the North.
"The reckless military provocation is pushing the situation on the Korean Peninsula closer to the brink of nuclear war," the report added.
The US air force said in a statement that the bombers had flown from Guam to conduct training exercises with the South Korean and Japanese air forces.
The South Korean Defense Ministry also said Monday's joint maneuvers were conducted to deter provocations by the North and to test readiness against another potential nuclear test.
The deployment of the US bombers comes as tensions on the Korean Peninsula have significantly spiked in recent weeks.