Iran
North America
US putting maximum pressure on Iran to change its behavior: zionist Bolton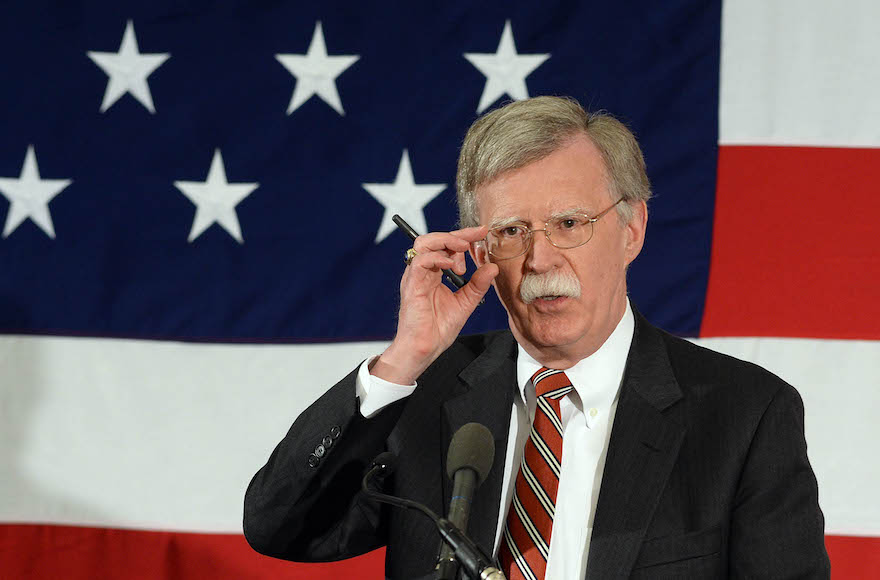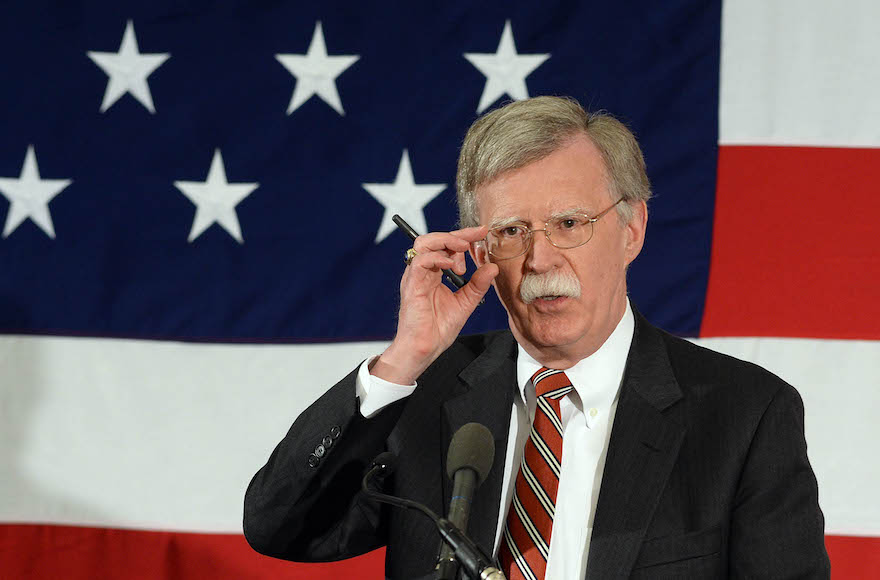 US President Donald Trump's National Security Adviser John Bolton has said the United States is exerting "maximum pressure" on the government of Iran to change its behavior, adding that Washington is prepared to use sanctions to drive Iranian oil exports down to zero.
"Regime change in Iran is not American policy, but what we want is massive change in the regime's behavior," Bolton said on Wednesday on a visit to Israel, claiming that current sanctions had been more effective than predicted.
"We are going to do other things to put pressure on Iran as well, beyond economic sanctions," he added.
Trump pulled the US out of the 2015 landmark nuclear deal between Iran and six major world powers in May and then signed an executive order earlier this month reimposing many sanctions on Iran to levy "maximum economic pressure" on the Islamic Republic to renegotiate the deal and to end Tehran's what Washington calls interference in Yemen, Syria and Lebanon. Iran denies any meddling in the internal affairs of these countries.
While signing the executive order, Trump repeated his opinion that the international nuclear agreement with Iran, known as the Joint Comprehensive Plan of Action (JCPOA), was a "horrible, one-sided deal."
Speaking in Jerusalem al-Quds, Bolton claimed that the return of American sanctions was having a strong effect on Iran's economy.
"There should not be any doubt that the United States wants this resolved peacefully, but we are fully prepared for any contingency that Iran creates," he told Reuters.
Bolton was bullish about the impact of sanctions. "We expect that Europeans will see, as businesses all over Europe are seeing, that the choice between doing business with Iran or doing business with the United States is very clear to them," he said.
"[Trump] has made it very clear – his words – he wants maximum pressure on Iran, maximum pressure, and that is what is going on," he added.
Before leaving for Israel, Bolton expressed his desire of strengthening the "alliance between US and Israel" against Iran.
Earlier this month, Bolton accused Iran of trying to produce nuclear weapons and supporting terrorism and said the United States was attempting to stop this.
"What we're focused on is the nuclear weapons program, ballistic missiles, the support for terrorism, and the belligerent activity militarily," he said.
Bolton's anti-Iran rhetoric comes as the longstanding Western dispute over Tehran's nuclear program was settled after the conclusion of the landmark nuclear agreement in 2015. UN Security Council Resolution 2231 also endorsed the nuclear deal, which went into effect in January 2016.
The International Atomic Energy Agency (IAEA) has also confirmed Iran's commitment to the terms of the nuclear agreement.
Iran and the five permanent members of the United Nations Security Council — the United States, France, Britain, Russia and China — plus Germany started implementing the JCPOA on January 16, 2016.
The deal limited parts of Iran's peaceful nuclear program in exchange for the complete removal of all sanctions against the country.
In May, Washington withdrew from the deal. It also said it would be returning the nuclear-related sanctions, which have been lifted on the back of the accord.
The second wave of sanctions that would hit on November 4 would aim to bring Iran's oil exports to zero as claimed by US officials.
Tehran has said if it cannot sell its oil, other regional countries would not be able to do so either, triggering speculation that it may block the Strait of Hormuz, through which many international oil cargoes pass.
Iranian officials have emphasized that they would seek mechanisms to go around the sanctions and keep the country's oil exports flowing.
The Leader of the Islamic Revolution Ayatollah Seyyed Ali Khamenei has ordered officials and institutions in charge to prepare to build up the country's enrichment capacity in case the nuclear deal falls apart after the US unilaterally scrapped it.