Syria
US recognition of Syrian militants, violation of human rights: Iran cleric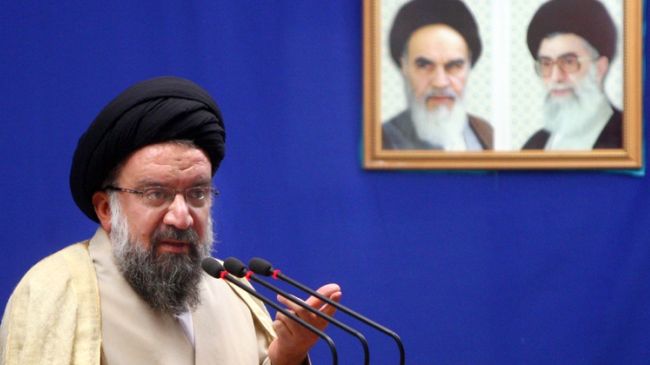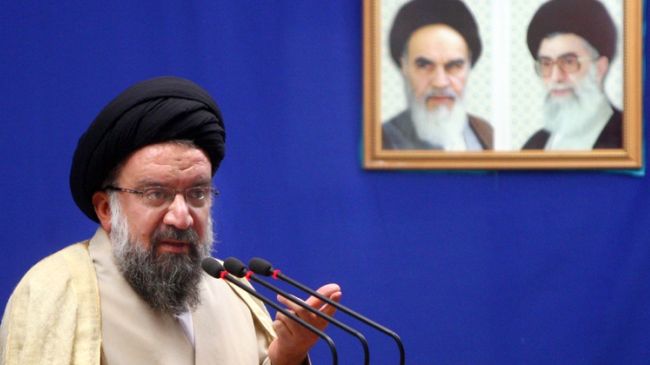 Tehran's interim Friday Prayers Leader Ayatollah Ahmad Khatami says the US recognition of the Syrian opposition as representative of the Arab nation is a human rights violation.
"Recognizing the opponents of the Syrian government as the opposition coalition [the so-called National Coalition of Syrian Revolutionary and Opposition Forces (SNCROF)] is a complete violation of human rights," Khatami said.
The Iranian cleric added that the United States is a frontrunner in human rights violation and has supported dictators throughout history.
"These savages commit atrocities in Syria and kill innocent people and [militants supported by the US] commit these crimes…," said Khatami.
On December 11, US President Barack Obama said Washington would formally recognize the SNCROF as the "legitimate representative" of Syrians.
The UK, France, Turkey, and the [Persian] Gulf Cooperation Council member states have also recognized the militants fighting the Syrian government.
"The people of this country (Syria) will continue their resistance because they know that the age of hegemony is over," Ayatollah Khatami noted.
Syria has been the scene of unrest since March 2011, and many people, including large numbers of security forces, have lost their lives in the violence.
Damascus says the chaos is being orchestrated from outside the country, and there are reports that a very large number of militants fighting the Syrian government are foreign nationals.
Referring to US spy drone captured by Iran's Islamic Revolution Guards Corps (IRGC), the cleric said, "Capturing this spy drone and decoding all its secrets indicates our country's might and shows that the Iranian nation never speaks idly and when necessary reveals its power to its enemies."
On December 5, the Islamic Republic captured a US spy drone over the Persian Gulf after it violated Iranian airspace. An IRGC commander said the data on the spy drone has been "fully extracted."
Iran has released footage of the captured drone, which is a long-endurance ScanEagle aircraft manufactured by Insitu, a subsidiary of Boeing.
On December 7, Pentagon spokesman George Little acknowledged that the unmanned aerial vehicle is a US-made ScanEagle.