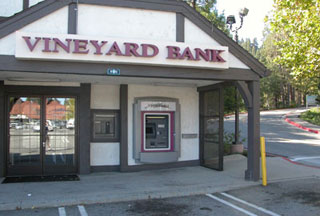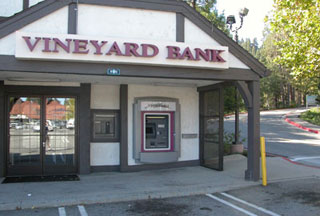 US regulators have moved to close two California banks as the country's crisis-hit economy continues to take its toll on financial institutions.
Vineyard Bank of Rancho Cucamonga and Temecula Valley Bank of Temecula are the 56th and 57th US banks to fail this year over the deepening recession.
Vineyard Bank had seven branches in Los Angeles County and one in Irvine with $1.9 billion in assets and $1.6 billion in deposits, said the Federal Deposit Insurance Corp (FDIC). Temecula Valley Bank also had $1.5 billion in assets and $1.3 billion in deposits.
FDIC says the latest closures take the number of failed Californian banks to eight.
Two small banks in Georgia and South Dakota have also been shut down recently.
In 2008, 25 US banks were closed by officials, up from only three in 2007.
Bank failures have been on the rise amid rising unemployment and tumbling home prices. The shutdowns have sapped billions out of the deposit insurance fund.
It now stands at its lowest level since 1993, with a $13 billion balance as of the first quarter.