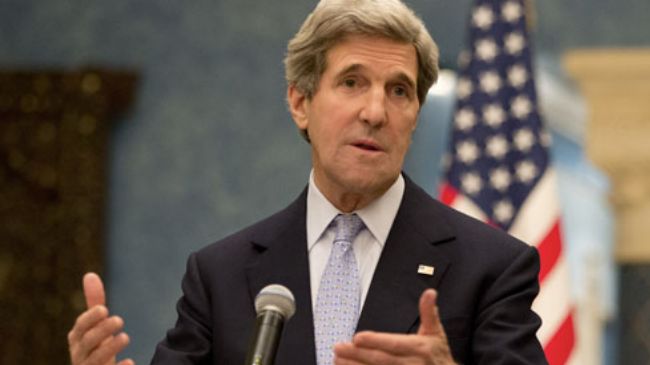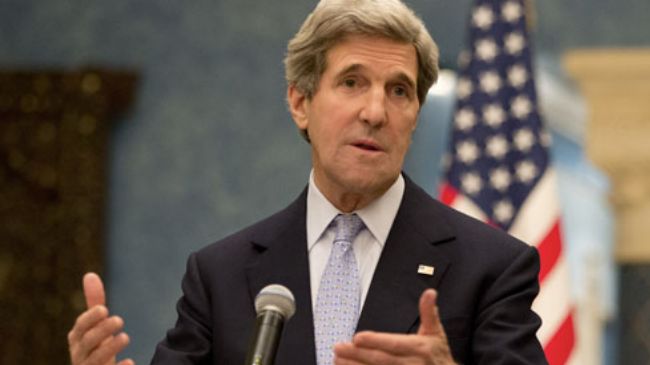 The US Secretary of State John Kerry has rejected North Korea's conditions for talks to resolve the ongoing tension on the Korean Peninsula.
"It's the first word of negotiation or thought of that we have heard from them… I'm prepared to look at that as at least a beginning, not acceptable obviously, and we have to go further," Kerry told the Senate Committee on Foreign Relations on Thursday.
He made the remarks after the South Korean Foreign Ministry dismissed the North's demand as absurd.
"We again strongly urge North Korea to stop this kind of insistence that we cannot totally understand and go down the path of a wise choice," Foreign Ministry Spokesman Cho Tai-young told reporters in Seoul on Thursday.
Earlier in the day, North Korea called on the United States and South Korea to immediately halt their military drills and demanded the withdrawal of UN sanctions against it as conditions for dialogue to diffuse tensions on the Korean Peninsula.
The Korean Peninsula has been locked in a cycle of escalating military rhetoric following the participation of nuclear-capable US B-52 and B-2 stealth bombers in recent joint military drills with South Korea.
North Korea declared on March 30 that it was in a "state of war" with South Korea. Pyongyang warned that if Washington and Seoul launched a preemptive attack, the conflict would "not be limited to a local war, but develop into an all-out war, a nuclear war."