North America
World News
US Reports 33,000 Daily COVID-19 Cases, Highest Number of Infections in Nearly Two Months
The United States reported more than 33,000 new coronavirus cases on Saturday, the highest number of daily infections recorded in several weeks, according to data compiled by Johns Hopkins University.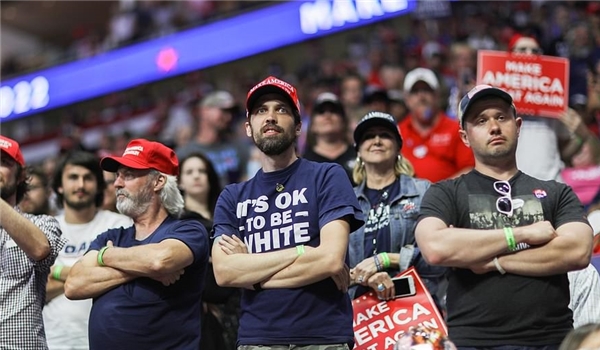 New cases across the United States are surging faster than ever, especially in states in the South, West and Midwest. Several states have reported record-high single-day increases in COVID-19 infections in recent days.
The resurgence of the virus across the US comes as states re-open economies after months of lockdowns and people return to normal activities, some of whom do not follow social distancing guidelines and do not wear masks to curb the spread of the fatal virus.
New daily cases in the virus-hit country appeared to be going down throughout May into early June, but ticked up when states re-opened.
It comes as Anthony Fauci and Deborah Birx, two of the most prominent members of the White House coronavirus task force, had advised President Donald Trump against holding an in-person rally in Tulsa, Okla., on Saturday. But thousands gathered for the American leader's campaign rally, few of the supporters wore masks inside as they stood shoulder to shoulder, despte concerns and health official warnings over spread of the deadly disease.
Six members of Trump's campaign team who were working on the Tulsa rally tested positive for the coronavirus, according to a statement from the president's campaign.
Since the start of the coronavirus outbreak, more than 2.25 million people in the US have been infected with the coronavirus and at least 119,700 have died.
A COVID-19 model once cited by the White House projects more than 200,000 Americans could die from the fatal virus by October. The Institute for Health Metrics and Evaluation at the University of Washington announced that deaths from COVID-19 in the US could reach anywhere between 171,000 and 270,000, with a likely estimate of about 201,129. The number of daily deaths is expected to rise again in September after reaching a plateau in June.
More than 8.8 million cases of novel coronavirus have been confirmed worldwide, including at least 464,000 deaths, according to the JHU.