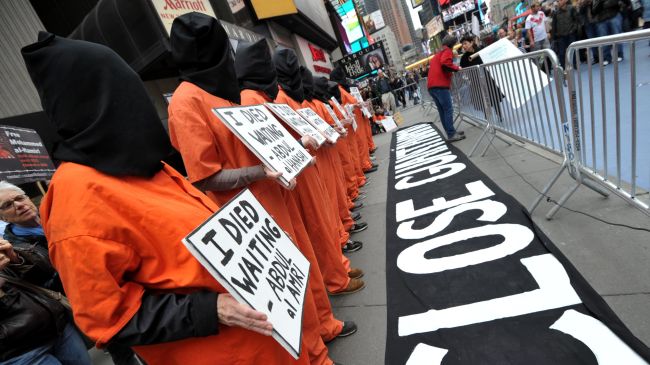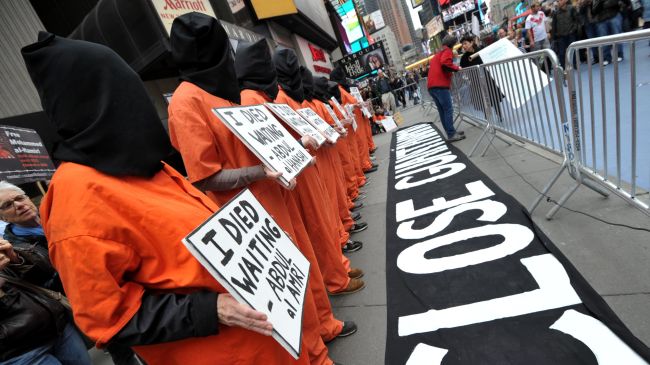 Rights activists have staged wide-scale protests across the United States, calling for the closure of the notorious Guantanamo prison where inmates are on hunger strike.
The protests on Thursday were held in more than 26 cities and 19 states to mark the "Day of Action to Close Guantanamo & End Indefinite Detention."
Amnesty International, Witness Against Torture, Center for Constitutional Rights, World Can't Wait and other rights groups rallied from New York City to San Francisco and from Durham to Los Angeles demanding the closure of Guantanamo prison.
Meanwhile, 25 prominent human rights and civil liberties organizations signed a petition to US President Barack Obama, asking him to close the dreaded prison.
"We urge you to begin working to transfer the remaining detained men to their home countries or other countries for resettlement, or to charge them in a court that comports with fair trial standards. We also urge you to appoint an individual within your administration to lead the transfer effort," the letter said.
Some 166 inmates at the US military prison have been on hunger strike for almost two months.
The hunger strikers stopped eating to protest their indefinite detention without charges. They are also demanding an end to the intrusive search of their cells and personal belongings.