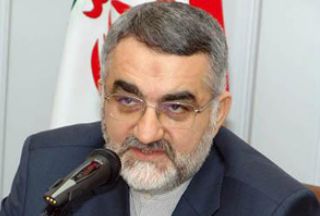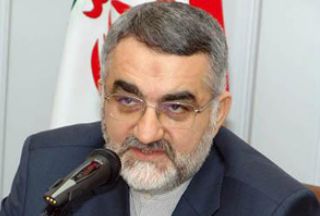 An Iranian MP says that the recent bill passed by the US Congress that imposes new energy and financial sanctions on Iran will backfire and mostly harm US companies.
"The US move to impose sanctions on Iran is in fact imposing sanctions on their own firms," ISNA quoted Majlis (Parliament) National Security and Foreign Policy Committee Chairman Alaeddin Boroujerdi as saying on Saturday.
If a poll were conducted, US companies would express their dissatisfaction and object to the congressional bill imposing sanctions on Iran, he added.
Thirty years of US sanctions have compelled Iranian scientists and experts to find domestic products and goods from other countries to replace the sanctioned goods, the MP noted.
And the policy pursued by Iran as a result of the US decisions has been highly successful, he stated.
He went on to say that the US sanctions on Iran have played a significant role in encouraging Iran to become self-sufficient, adding, "Sanctions have brought good results for the Iranian nation."
Boroujerdi condemned the US measures, calling them politically-motivated and illogical, and said, "The world sees that the Islamic Republic has made great achievements in nuclear energy… So, the US policy on the nuclear issue has been a total failure."
The policies of the United States and the European Union will have no impact on Iran, he noted.
On Thursday, the US Congress passed legislation to impose a sweeping package of tough new energy and financial sanctions on Iran over its nuclear program.
While the US possesses and has used nuclear weapons in the past, Washington, in a politically-motivated move, is imposing unilateral sanctions against Iran, which does not possess nuclear weapons nor does it seek to develop such weapons.