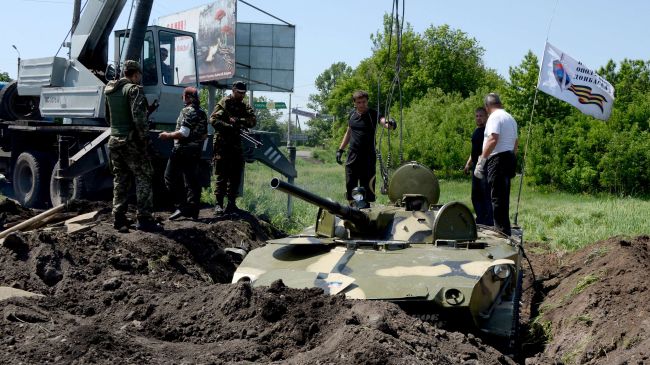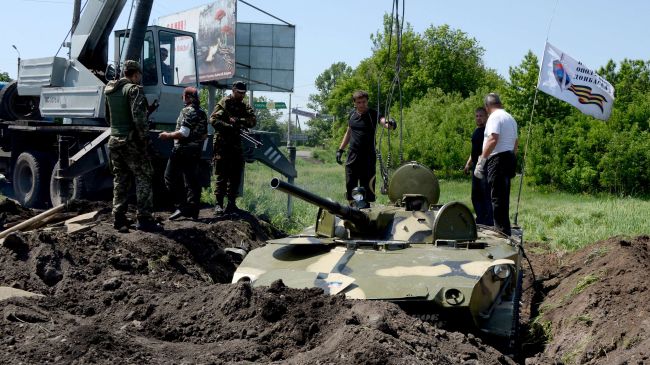 The United States' policy of imposing sanctions on Russia over the crisis in Ukraine will hit impasse, an analyst tells Press TV.
James Jatras was speaking to Press TV about US Secretary of State John Kerry's warning that Russia should "let Ukraine vote" on May 25 or face more targeted economic sanctions.
"Again these threats of more sanctions on Russia, it's simply the continuation of a policy that I think it's clearly running into a dead-end," said Jatras.
He added that the European governments are reluctant to join Washington's anti-Russia move "because they know how much it would hurt them."
The analyst said "a very strong segment" of people in the east and south of Ukraine "does not accept the legitimacy of this administration in Kiev."
He noted that the authorities in Kiev have to seek a political solution to the crisis instead of using "threats of force" and laying the blame on "some kind of Russian machination."
The interim Kiev government has been staging military operations in the eastern and southern regions in a bid to root out pro-Russia protests.
Since the launch of the military offensive in mid-April, dozens of people have been killed and many others injured.
On May 12, the two eastern Ukrainian regions of Donetsk and Lugansk declared independence following local referendums, in which the regions' residents voted in favor of independence from Kiev.
The referendums echoed a March vote in Crimea that led to the reunification of the region with the Russian Federation. Nearly 97 percent of participants in Crimea's referendum voted for rejoining Russia.