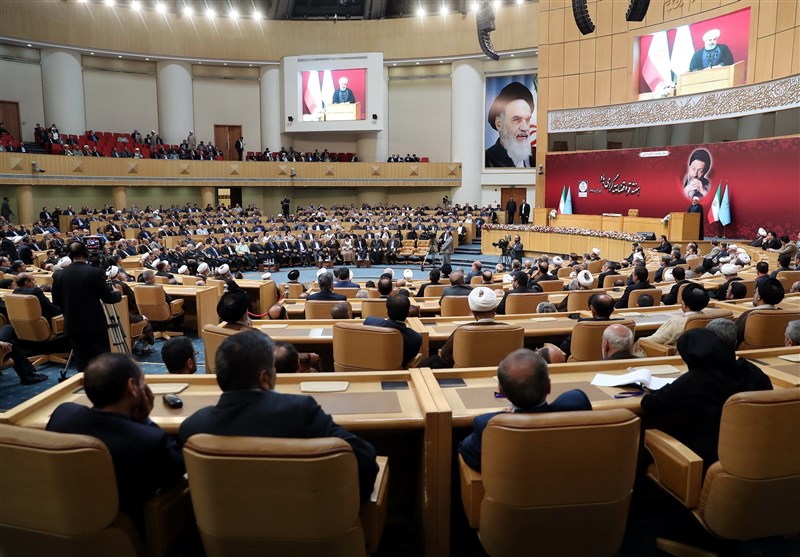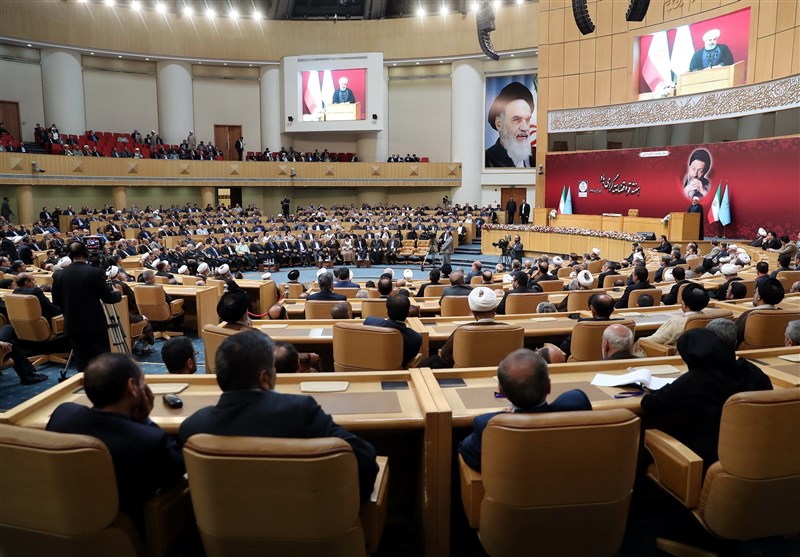 Iranian President Hassan Rouhani said the Washington government is making every effort to shatter the hopes of the Iranian people for the future.
Addressing a conference to mark the Iranian Judiciary Week in Tehran on Tuesday, Rouhani highlighted Iran's recent achievements in the international arena and said, "We are (experiencing) a situation of political and legal victory but the US is seeking to hit our nation with a psychological and economic war."
"Today, the various branches of power bear a heavy responsibility, because the Americans and other enemies of the (Islamic) Establishment have invested in shattering the trust and hopes of the people in the first place," he said.
"Whenever the Iranian nation gained a great victory at regional and international levels, the enemies stood against this great nation because of their (Iranians') power and influence," Rouhani went on to say.
He further emphasized that in the face of such hostilities toward Iranians, the country's unity and solidarity should be enhanced more than ever.
The remarks came as protesters in Tehran reportedly swarmed the capital's historic Grand Bazaar on Monday and forced shopkeepers to close their stalls, months after similar demonstrations rocked the country.
The protests erupted after the Iranian rial dropped to 90,000 to the US dollar on the country's black market, despite government attempts to control the currency rate.
During late December and early January, peaceful protests over rising prices and economic problems broke out in some Iranian cities, but the unauthorized gatherings turned violent after a number of opportunists, some of them armed, vandalized public property and launched attacks on police stations and government buildings.
Iranian security officials say they have hard evidence that the protests were directed from abroad.
They say many rioters arrested in the unrest have been trained by the MKO or had links with Takfiri terrorist groups.
Following the unrest, people held several demonstrations across the country to condemn the violent riots and acts of vandalism, and voice support for the Islamic Republic's Establishment.
Iranian officials maintain that people have the right to stage protests to express their opinions as long as rallies comply with the legal conditions.