North America
US Senate in chaos as Democrats stall Trump nominees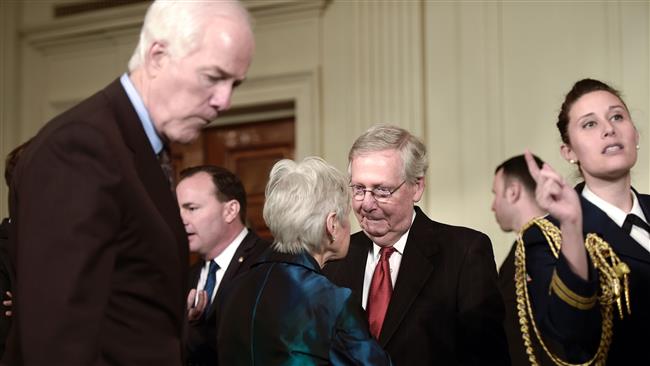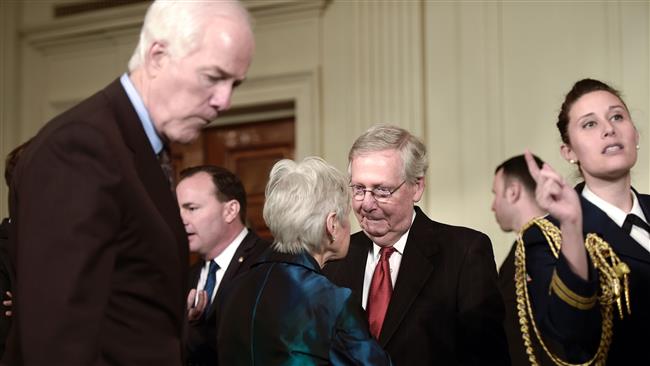 The US Senate has descended into chaos as Democrats delayed confirmation votes on several of President Donald Trump's cabinet nominees, frustrating Republicans who accused their colleagues of playing politics to undermine the new administration.
Democrats on the Senate Finance Committee boycotted votes on Tuesday to advance Trump's pick for the Department of Health and Human Services, Rep. Tom Price, and his Treasury Department nominee Steven Mnuchin, who is a former partner of Goldman Sachs and hedge fund manager.
In the Judiciary Committee, Democrats filibustered a vote on attorney general nominee Senator Jeff Sessions, forcing Republicans to adjourn the session without action.
The obstructions came following a chaotic day that culminated in Trump's firing of Sally Yates, the acting attorney general, who refused to support the president's executive order to ban entry of people from seven majority-Muslim countries.
Trump also replaced Daniel Ragsdale, the acting head of US Immigration and Customs Enforcement, following a frenzied weekend during which customs officials struggled to enact the president's immigration order at international airports amid widespread protests.
The president slammed congressional Democrats for refusing to immediately confirm his cabinet picks. Many Republicans also fumed.
"None of this is going to lead to a different outcome. The cabinet appointments are going to be approved. I think they look quite foolish," said Senate Majority Leader Mitch McConnell, whose wife is tapped to be transportation secretary.
"They are manufacturing issues on a daily basis to drag this process out," the Kentucky Republican said of Democrats.
The heightened tensions were on full display just hours before Trump named Neil Gorsuch, a conservative federal appellate judge, for the Supreme Court.
The 49-year-old Colorado native faces a contentious confirmation battle in the Senate as many Democrats expressed serious doubts about the appointment.
Chuck Schumer, the Senate's top Democrat, indicated his party would set up a procedural challenge requiring 60 votes in the 100-seat Senate, rather than a simple majority to approve Gorsuch.
The White House blasted Democrats for stalling confirmation votes on Trump's appointments.
"The idea that these highly qualified nominees .. are being stalled because Democrats are boycotting the committee vote is outrageous," Press Secretary Sean Spicer told reporters on Tuesday. "The mere idea that they are not even showing up for these meetings is outrageous."