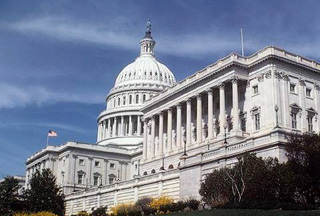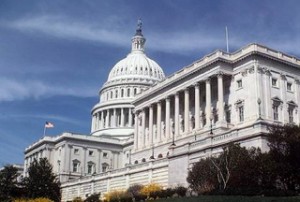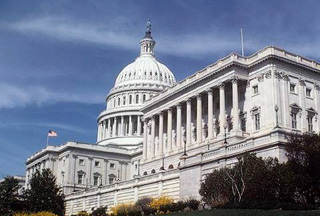 In another sign of interference in the internal affairs of Iran, the US Senate has ratified a plan to curb what it calls "censorship" in the Islamic Republic.
The legislation dubbed the Victims of Iranian Censorship (VOICE) Act will fund measures "to counter Iranian government efforts to jam radio, satellite, and Internet-based transmissions."
The move came in the wake of Iran's 10th presidential election which triggered protests after incumbent President Mahmoud Ahmadinejad won the vote with nearly two-thirds of the votes but opposition rejected the official results as fraudulent and called for a re-run.
Iranian government has blamed foreign states, especially Britain and the US, over the unrest, accusing them of interfering in the country's internal affairs playing a significant role in provoking the post-election riots in which ten people lost their lives.
Tehran whichthreatened to review ties with those interfering in its internal affairs criticized US and British media outlets such as Voice of America (VOA) and the British Broadcasting Corporation (BBC) for "dramatizing" the recent post-election turmoil in the country by providing extensive coverage of the developments — based on unreliable" sources such as Twitters and posts on Facebook — and fueling the post-election violence.
"As this cruel regime works to close off Iranian society, the VOICE Act, by providing assistance for broadcasting and new Internet and communications technologies, will help to open it up," AFP quoted Republican Senators John McCain, one of the sponsors of the bill, as saying.
The Hawkish US senator had earlier claimed Iran's election had beenrigged.
According to the legislation, the US government will spend $30 million to expand activities of Radio Free Europe's Persian-language radio broadcasts into Iran.
Washington will also take measures to counter Tehran's "efforts to block, censor, or monitor the Internet in Iran" with another $20 million, the ratification said.
The Senate also urged President Barack Obama to prepare a report on non-Iranian companies that have helped "Internet censorship efforts" in Iran.
The legislation also called on the US State Department to "make public information about human rights in Iran" with the use of $5 million allocated by the Act.