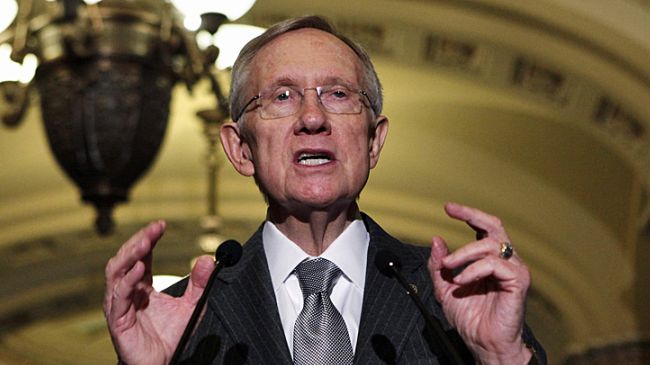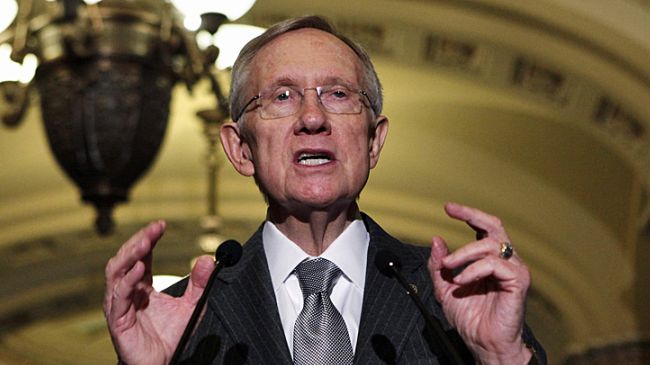 US Senate Majority Leader Harry Reid says the Senate will reject a new bill by the House of Representatives to avoid a government shutdown.
The House Republican bill is set to delay President Barack Obama's healthcare law known as "Obamacare" for one year.
"After weeks of futile political games from Republicans, we are still at square one: Republicans must decide whether to pass the Senate's clean CR (continuing resolution to fund the government beyond Sept. 30), or force a Republican government shutdown," Reid said in a statement on Saturday.
The Senate passed its own bill to fund government until 15 November – ahead of the October 1 shutdown deadline. House Republicans, however, are refusing to support the measure without a provision to remove funding from Obamacare.
The Senate is controlled by President Obama's Democratic Party, while the Republicans hold the majority in the House of Representatives.
Reid may not even bring back the Senate into session until Monday afternoon just hours before a shutdown would begin.
"As I have said repeatedly, the Senate will reject any Republican attempt to force changes to the Affordable Care Act through a mandatory government funding bill or the debt ceiling. Furthermore, President Obama has stated that he would veto such measures if they ever reached his desk," Reid said.
On Friday, President Obama accused House Republicans of "political grandstanding" that has hurt the economic growth. He urged Congress to work together to pass a stopgap spending bill to keep the government operating.
"Do not shut down the government. Do not shut down the economy," Obama said. "Pass a budget on time. Pay our bills on time. Refocus on the everyday concerns of the American people."
The standoff between the Senate and the House could lead to the first US government shutdown since 1996.