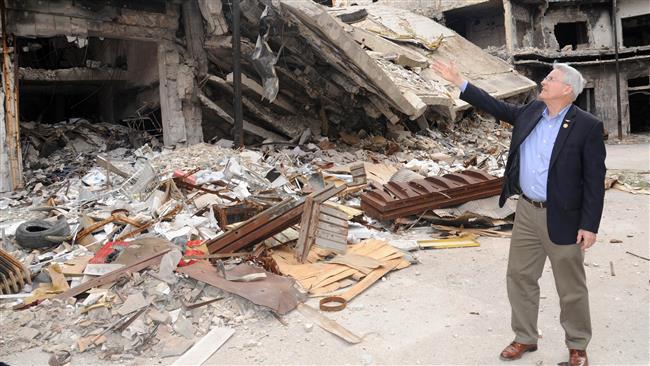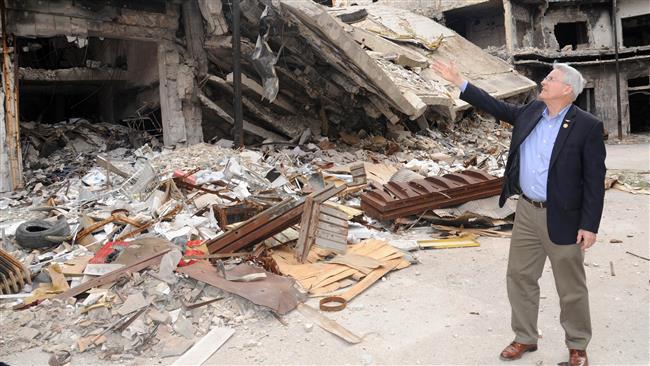 Senator for the US state of Virginia Richard Hayden Black talks to Press TV about ties between Washington and Daesh, further exposing the true "axis of evil" in the Middle East.
The American official said in a Tuesday interview that the war in Syria would have been over by now if the US had put an end to its intervention when Russia entered the war-ravaged country.
"If the United States had just stayed out of it at that point, the war would be over by now; people would rebuilding, refugees would be returning back to Syria, but the United States rushed anti-Tank missiles, and we used these so-called moderate rebels as a conduit to supply al-Nusra, which is al-Qaeda in Syria," he noted.
"If we were not supporting the war in Syria, I believe that the Syrians, combined with their allied forces from Iran, Lebanon and Russia… would move very steadily and restore the borders of Syria."
Moderates vs. Takfiris
The senate member refused to distinguish between the so-called moderate rebels and the Takfiri terrorists fighting the government of President Bashar al-Assad, saying, the two are "thoroughly integrated."
"They really are one and the same; they're part of the same army," he said, citing a US defense intelligence agency's investigation in 2013, which showed Washington's ties with the Takfiris.
The outspoken state senator referred to plans by the CIA to transfer arms from Libya to Turkey and from there to Syria to supply the moderate rebels, noting that the move "evolved into an indiscriminate program of supplying all rebels, including specifically ISIS (Daesh) and al-Qaeda."
"We do it indirectly because it's unlawful to do it directly," he said, adding that the US keeps "extremely violent organizations… off the terrorist watch list because these are the agents that take our weapons and then distribute them to ISIS (Daesh) and al-Qaeda."