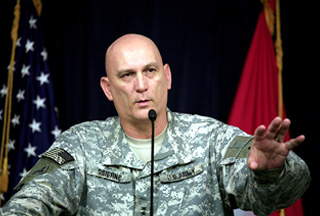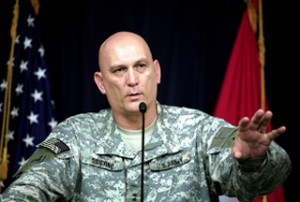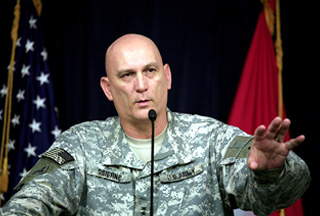 The American top commander in Iraq says he will deploy US forces in a disputed swath of northern country to protect the area from insurgent attacks.
Gen. Ray Odierno said on Monday he wants to deploy US soldiers alongside the Iraqi and Kurdish troops to fight rising insurgency in the region.
"It won't be for long. If we do it it'll be just to build confidence in the (Iraqi and Kurdish) forces, till they are comfortable working together," Reuters quoted Odierno as saying.
He said the idea had met with positive response from Baghdad and the Kurdish regional government in the north.
The deployment of the US, Iraqi and Kurdish forces would start in Ninevah province, which locates the volatile city of Mosul, and then extend to Kirkuk and to Diyala province north of the capital.
Ordieno argued that the tripartite arrangement, if approved, would be "a little bit" like a US peacekeeping mission between the rival forces as they face off in a potentially explosive dispute over land, power and oil.
He did not mention how many US troops would be sent to the region.
The commander claimed that the decision would not affect the overall timeline which calls for US combat forces to leave the country by the end of August 2010 and a full withdrawal by the end of 2011.