Economy
US shutdown hurting business sector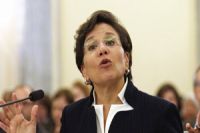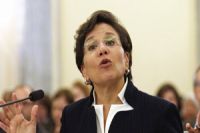 US Commerce Secretary Penny Pritzker has warned that the business sector in her country is starting to suffer from the US government partial shutdown.
Pritzker has also said that the shutdown is spilling over into vital collection of economic data.
Pritzker told reporters, "The shutdown is not good for business. It's not good for the economy".
She made the comments at the Asia-Pacific Economic Cooperation (APEC) forum in Bali, Indonesian.
The US government had to close non-essential operations on Tuesday after Republican lawmakers and the White House failed to agree a new budget bill. The shutdown, on its sixth day Sunday, has brought numerous government services to a grind furloughing over 800,000 government workers. That's about a third of the total federal work force. The political bickering shows no signs of ending. It's the first US government shutdown in 17 years.
US President Barack Obama had to cancel a planned tour of Asia that included visits to Malaysia, the Philippines, Brunei and Indonesia as the result of the shutdown.