North America
US Snatches Al-Qaeda Leader in Libya, Targets Shebab Commander in Somalia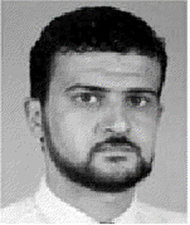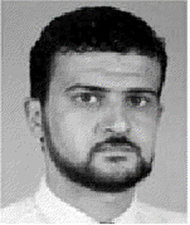 US forces staged two military operations in Africa late Saturday, detaining al-Qaeda leader in Tripoli and raiding a home for Shebab commander in Somalia.Abu Anas Libi
Unlike Somalia raid, the operation in Libya was successful. The US military arrested Abu Anas al-Libi, a long-sought Al-Qaeda operative indicted in the 1998 bombings of US embassies in Kenya and Tanzania.
A separate operation raid in the southern Somali port of Barawe failed to capture a senior Shebab militant and it was unclear whether he had been killed, but a US official said several members of the Somali movement were killed.
"As the result of a US counterterrorism operation, Abu Anas al-Libi is currently lawfully detained by the US military in a secure location outside of Libya," Pentagon spokesman George Little said in a statement.
A source close to Libi told AFP he was snatched by armed men in Tripoli.
Libi, who was on the FBI's most wanted list with a $5 million reward, was indicted in US federal court in New York for allegedly playing a key role in the east Africa bombings.
A US official said the operation in Somalia sought to capture a "high-value" Shebab leader, and that no US personnel were injured or killed.
The operation marked the most significant US assault in Somalia since commandos killed key Al-Qaeda operative Saleh Ali Saleh Nabhan in the same area four years ago.
It followed an attack by Shebab gunmen last month on the upscale Westgate shopping mall in Nairobi that left 67 people dead during a four-day siege.