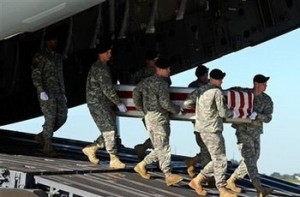 An American soldier serving under NATO's International Security Assistance Force (ISAF) has been killed in an attack in eastern Afghanistan.
ISAF said in a statement on Thursday that the soldier was killed in a rebel attack while on patrol on Wednesday.
The attack comes a day after five British soldiers were killed by an Afghan policeman at a checkpoint in southern Helmand province.
This year has been the deadliest for foreign forces since the US-led invasion of Afghanistan in 2001. Thursday's death took to 460 the number of international soldiers killed in Afghanistan so far this year.
Besides foreign forces fatalities, countless number of Afghan civilians have been killed and many others wounded during the eight-year-old conflict.
According to recent polls, public support for the war in all countries involved in Afghanistan has been sharply decreased.