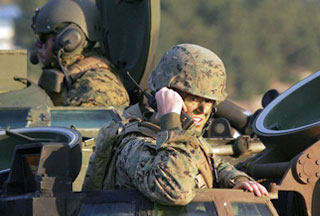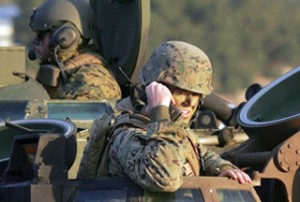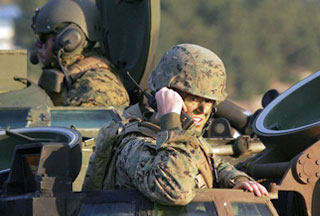 The US and South Korean Marine Corps have conducted a joint military drill, just as North Korea announced that it has weaponized more plutonium.
2,600 South Korean marines and about 600 US counterparts have participated in a military landing operation, in a shore near the port city of Pohang, about 360 km southeast of Seoul.
18 warships, 36 amphibious tanks and 56 helicopters from both South Korea and the United States were deployed for the operation, CCTV reported on Wednesday.
The two forces said that the exercise was conducted in order to ensure readiness in battle.
The drill comes a day after North Korea announced that it has reprocessed spent fuel rods at its Yongbyon nuclear plant.
Pyongyang says the fuel has been turned into an arms-grade plutonium.
The move follows a Sunday report about a joint US-South Korean plans to intervene in North Korea in case of a 'regime collapse.'
Pyongyang prompted new worries by abandoning the disarmament talks in 2007, running a second nuclear test in May, and proceeding to restore a nuclear plant. North Korea has persistently complained of new demands imposed on the disarmament talks by the Americans as well as other provocative acts and rhetoric by the US against the country.