North America
US still has 'fundamental economic problems': Analyst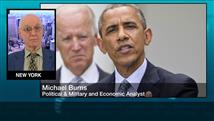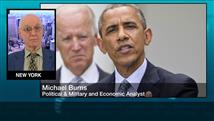 Despite the economic recovery in the US, the country still has "fundamental economic problems" with high unemployment and low wage jobs, which is fueled by illegal immigration, an economic analyst in New York City says.
US President Barack Obama "seems intent on thwarting the will of the American people on this immigration issue," which many see as causing "fundamental economic problems," Michael Burns said.
"Much of the job report numbers is specious and fictitious in great part because there are forces that are masking the real numbers, one of them is that so many people have dropped out of the job market," Burns told Press TV on Wednesday.
On Friday, the US Labor Department announced that the country's employers added 252,000 jobs in December and the unemployment rate declined to 5.6 percent.
The reason behind the decline is that many of the jobless gave up looking for work and so were no longer counted as unemployed.
Furthermore, average hourly earnings decreased 0.2 percent in December, a sign that deep problems persist in the US job market. The decline in earnings was the biggest on record since 2006.
Although businesses are creating jobs, many of them are part-time or temporary positions and the portion of Americans considered to be long-term unemployed remains unusually high.
The so-called labor force participation rate, the percentage of the working age population who either have a job or are looking for one, dropped to 62.7 percent in December, which is a 36-year low.