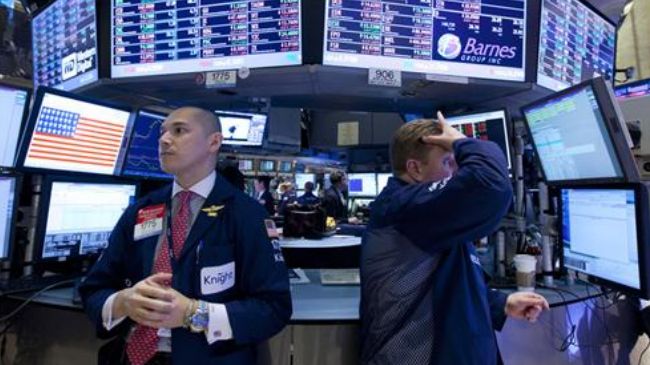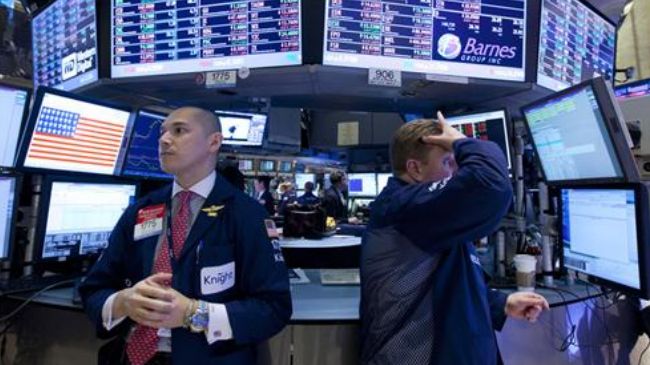 US stocks fell on Monday as the partial US government shutdown and the debt-ceiling standoff linger, prompting nervous investors to sell-off their stocks.
The S&P 500 index closed at a four-week low, extending two weeks of losses, Reuters reported.
Investors are also looking ahead to the upcoming debate over the debt ceiling, which could result in a default on US debt if not resolved.
"It's a very dangerous game of chicken going on and no resolution in sight, although that can change quickly. This is the logical reaction: you should avoid any risk in the middle of the process," said Art Hogan, market strategist at Lazard Capital Markets.
Much of the federal government has been closed since the start of October, resulting in nearly a million workers being furloughed.
Neither Republicans nor Democrats have offered any sign of progress in the budget stalemate and both blamed the other side for the impasse.
However, a majority of Americans mostly blame the Republican Party for the government closure that is heading into its second week with no end in sight.
China and Japan have warned the US that the prospect of Washington's first ever default over the debt-ceiling deadline could seriously harm the international economy.
"Safeguarding the debt is of vital importance to the economy of the US and the world," Chinese Vice Finance Minister Zhu Guangyao was quoted as saying by the official Xinhua News Agency.
China holds $1.277 trillion in US Treasury bonds, second only to Japan.
– See more at: http://www.presstv.ir/detail/2013/10/08/328183/us-stocks-drop-over-budget-crisis/#sthash.FRSx4dxM.dpuf