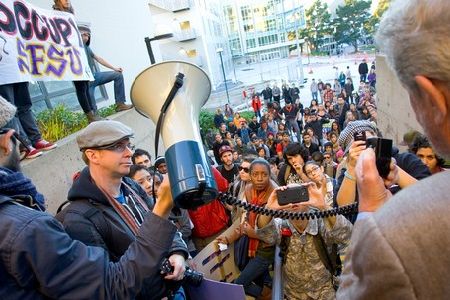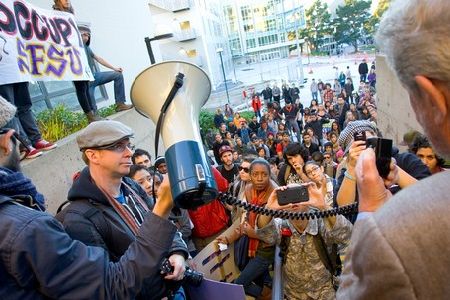 Hundreds of US university students have expressed solidarity with the anti-corporate 'Occupy' movement which is spreading rapidly across the country, Press TV reports.
Students at e San Francisco State University have set up their first Occupy encampment at the Malcolm X Plaza, in protest against a planned tuition fee increase. Some 200 students gathered at the site to protest.

Similar demonstrations are expected to be held in other universities across the country over the rising cost of tuition.
Last month US police attacked and used pepper spray against Occupy protesters at the California university campus — a move which drew condemnation from rights activists.
The Occupy movement emerged in the US after a group of demonstrators gathered in New York's financial district on September 17 to protest the unjust distribution of wealth in the country and the excessive influence of big corporations on US policies.
Despite police harassment and mass arrests, the Occupy protests have spread to other major US cities as well as to other countries like Australia, Britain, Germany, Italy, Spain, Ireland, and Portugal.