North America
US the Land of Freedom(?) struck with yet another shootout, 2 police officers killed in Kansas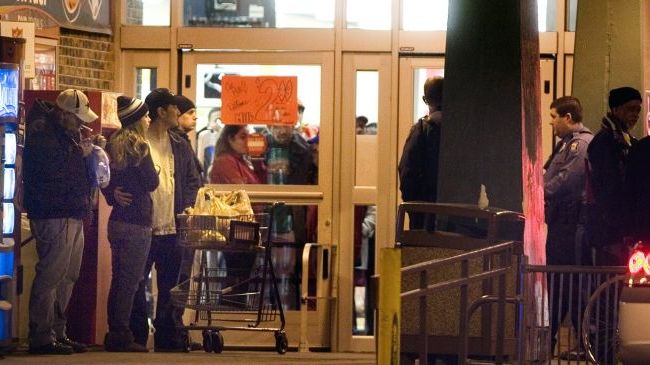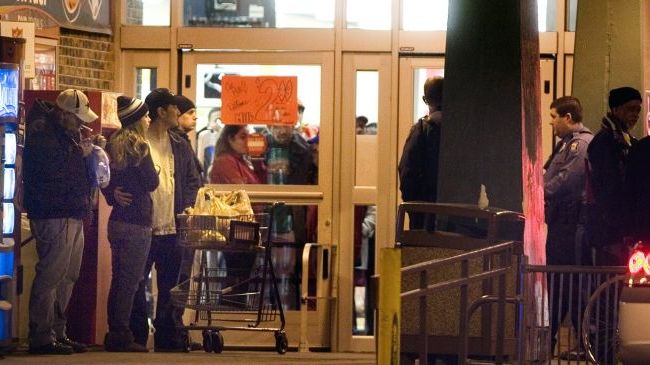 Two American police officers have been shot dead in the state of Kansas amid a spate of deadly shootings across the United States.
The incident took place outside a grocery store in the city of Topeka on Sunday when a gunman opened fire on the officers investigating a suspicious vehicle, a police statement said.
Corporal David Gogian, 50, and Officer Jeff Atherly, 29, were shot in the head and died later at a local hospital. Police have launched an investigation into the incident.
Police say they are looking for a 22-year-old man identified as David Edward as the main shooting suspect. Edward is "armed and extremely dangerous," according to the police statement.
"We're taking all the tips we can get," said police spokeswoman Kristen Veverka.
The incident came just two days after a 20-year-old, identified as Adam Lanza, killed twenty children and six women at an elementary school in Newtown, Connecticut.
Addressing a memorial service on Sunday for the victims of the Friday shooting in Newtown, US President Barack Obama vowed to curb gun violence in America, saying the country is not doing enough to protect its children.
Obama is being pressured to tighten the country's gun laws after the Newtown tragedy. Critics argue Obama's gun control record illustrates consistent failure to act.
The United States has notoriously lax gun control laws and the highest rate of gun ownership in the world; an average of 88 percent of the people in America possess firearms, according to a 2007 Small Arms Survey.
The US has experienced several mass killings this year including the Colorado cinema shooting in July, which left 12 dead and 59 injured, and the August killing spree at a Sikh temple, which left seven dead.
In another shooting spree, a gunman fired at least 50 shots in a parking lot outside a mall in Newport Beach, California on Saturday, causing panic among the shoppers. No one was injured during the incident.