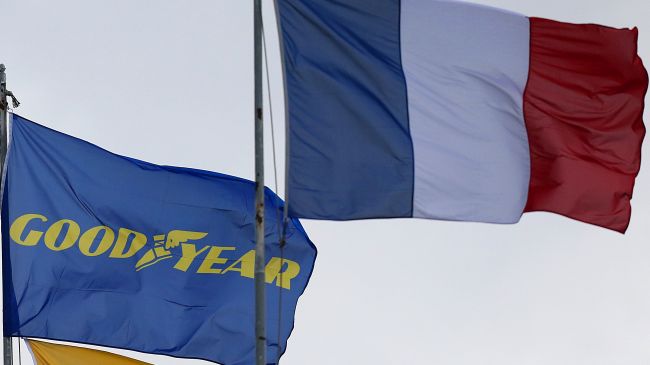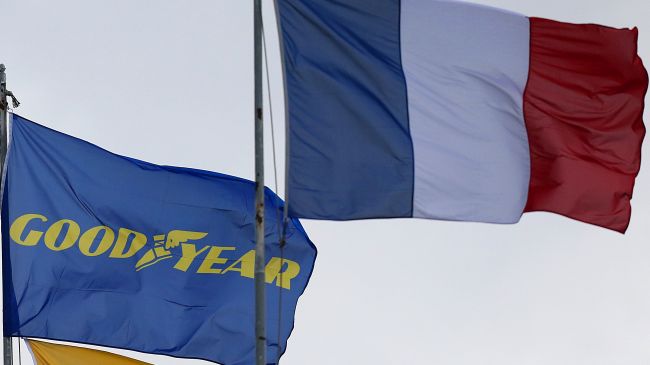 Despite strong opposition from union officials, the US-based Goodyear Tire Company has announced plans to close a plant in France, creating upto 1,173 job losses.
The French unit of Goodyear had no choice but to shut down the plant in the northern city of Amiens after the company failed to agree on the number of layoffs with the unions, Goodyear Dunlop Tires France Chairman Henry Dumortier said on Thursday.
"We are deeply disappointed that five years of negotiations were not enough to reach a compromise with representatives of workers at Amiens Nord. Today's announcement was the only option left to us," Dumortier said.
The General Confederation of Labor (CGT) union has battled against the tire and rubber production company over increasing levels of job cuts at the plant since the company reported an aggregate loss of 61 million euros in 2011.
"We have been battling for six years against 400, 800, 1,200 job cuts; we are going to keep fighting," Franck Jurek, the leading representative of the CGT at the plant, said.
The union has scheduled a walkout protest on February 12, when the union will hold a meeting of the works committee at the French headquarters in the Rueil-Malmaison commune, west of Paris.
Mickael Wamen, another representative with the CGT, blamed the Goodyear management for "lying right from the start," and said the planned strike will involve "all of Goodyear's workers."
He said "Goodyear has no legal chances" of closing the tire plant.
On Tuesday, the CGT won a court battle against French automaker PSA Peugeot Citroen, forcing the company to suspend controversial plans to close the Aulnay plant near Paris and lay off 8,000 workers.