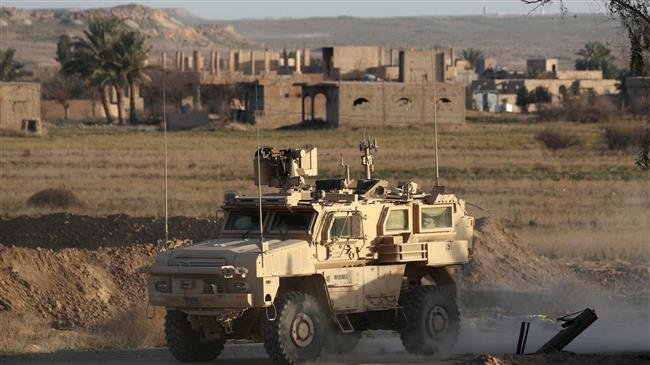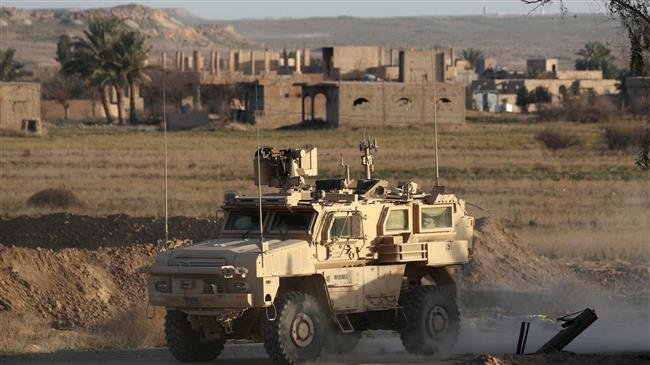 The United States military is expected to fully withdraw its forces from Syria by the end of April following an order by President Donald Trump, unnamed officials have confirmed to The Wall Street Journal.
Current and former Trump administration officials told the WSJ on Thursday that American troops stationed in Syria would leave the country even though the White House has yet to unveil its plans to protect allied Kurdish forces in the Arab country.
Trump announced in December that he was withdrawing more than 2,000 US forces from Syria because the Daesh terrorist group had been defeated and was no longer considered a threat.
The decision was met with backlash at home and prompted then Defense Secretary James Mattis to hand in his resignation.
On Monday, the US Senate voted overwhelmingly in favor of a largely symbolic amendment that opposed the decision.
Drafted by Majority Leader Mitch McConnell and heavily supported by Republican lawmakers, the new amendment states that while there has been progress in the fight against Daesh, the Trump administration had more to do in order to ensure the terror outfit's "enduring defeat."
It further warned that "a precipitous withdrawal" could cause instability in the region and leave behind a vacuum that Iran and Russia would fill.
Trump, however, insists that he has made the right call.
In an interview aired by CBS on Sunday, Trump made it clear that he would not halt the withdrawal and retract one of his main campaign promises just because Senate Republicans said it was being done "precipitously."
"Precipitously? We've been there for 19 years. I want to fight. I want to win, and we want to bring our great troops back home," Trump said.
"I ran against 17 Republicans. This was a big part of what I was saying, and I won very easily. I think the people out in the world – I think people in our country agree," he said, referring to the 2016 presidential primaries, where he defeated over a dozen Republican candidates to win party nomination.
He doubled down on his decision during his much-anticipated State of the Union speech on Tuesday too.
Syrian Kurdish leaders seek a Russian-mediated deal with President Bashar al-Assad's government regardless of US plans to withdraw from their region, a senior official has said.
US military officials have warned that leaving Syria would expose Kurdish groups working with US troops in northern parts of the country to possible attacks from Turkey, which has been running its own military campaign in Syria to eliminate what it calls Kurdish terrorist groups.