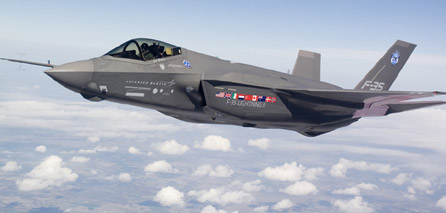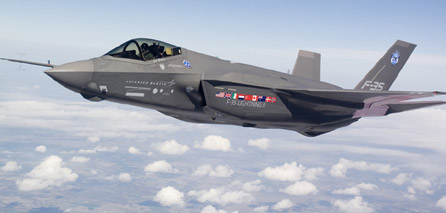 The US is close to reaching a deal on the sale of the F-35 fighter jet to Israel as part of Washington's policy to arm Tel Aviv with cutting-edge weapons.
Lockheed Martin Corp says it plans to sell 19 of the warplanes, worth about 3 billion dollars, to Tel Aviv.
The deal would be the first sale of the new fighter to a country that is not part of the group of nine countries that developed it. The deal has been in negotiations since 2008.
"The ball is in their (Israel's) court," Head of Pentagon's Defense Security Cooperation Agency, Vice Admiral Jeffrey Wieringa, told Reuters. "I am waiting for them to make a decision any day," said Wieringa.
The Pentagon initially approved the sale of 25 fighter jets to Israel, with an option for 50 more in coming years.
The US is also helping Israel make a short-range missile system called the "Iron Dome." Israel plans to integrate the system into its military.
Last week, the US also signed a deal with Canada, valued at 9 billion dollars, to sell 65 F-35 Lightning II fighter jets to its neighboring country.
The new F-35 Joint Strike Fighter jets will replace Canada's fleet of F-18s. The delivery of the planes is set to start in 2016.
In addition to Canada, seven other US allies (Britain, Italy, the Netherlands, Turkey, Australia, Denmark and Norway) have announced plans to buy F-35s.