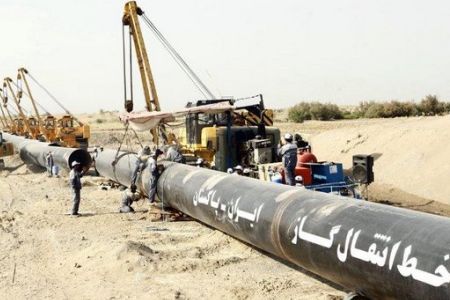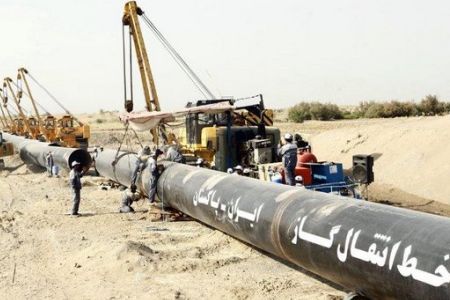 The US State Department may enforce economic sanctions against Pakistan over the multi-billion-dollar Iran-Pakistan gas pipeline project, a new report says.
The Voice of America report said Tuesday that the USD5 billion project, which is intended to carry natural gas from Iran to its eastern neighbor to help reduce Pakistan's crushing energy deficit, has become a major concern for the US government.
"
That [the IP project] is of concern to the United States, which is backing international sanctions against Iranian energy exports because of its nuclear program," the report said.
The report added that there has been a considerable progress on the Iran-to-Pakistan "peace pipeline," with Iranian contractors starting work on Pakistani sections of the project, after finishing nearly 900 kilometers of the pipeline in Iran.
"It's in the interests of the Pakistani government to have access to energy and Iran is promising that through this gas pipeline," the report quoted American Professor Akbar Ahmed as saying. "At the same time the United States is doing everything to block this."
On March 12, Iran's President Mahmoud Ahmadinejad and his Pakistani counterpart Asif Ali Zardari launched the final construction phase of the IP gas pipeline, on the Iran-Pakistan border.
On the same day, the US State Department spokeswoman Victoria Nuland threatened Pakistan with sanctions, saying the Iran Sanctions Act would be triggered against Islamabad if the project continues.
The 1996 Iran Sanctions Act allows the US government to ban imports from any non-American company that invests more than USD 20 million a year in the Iranian oil and natural gas sector.
The pipeline is designed to help Pakistan overcome its growing energy needs at a time when the country of 180 million is grappling with serious energy shortages.
Pakistani President Zardari says the pipeline is about economic survival. "We've got to be economically sound, and therefore this pipeline is a life pipeline as far as Pakistan is concerned," he added.
Zardari stressed that his government would continue to pursue the construction of the gas pipeline despite threats and pressure from the US.