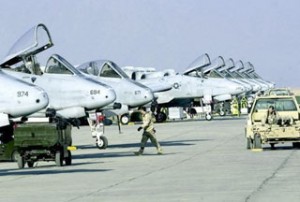 The United States is to abandon its missile defense plans in Poland and the Czech Republic, the Wall Street Journal has reported.
According to the newspaper, the US plans would be dropped since the threat posed by Iran's long-range missile program was less than first thought.
"The US will base its decision on a determination that Iran's long-range missile program has not progressed as rapidly as previously estimated, reducing the threat to the continental US and major European capitals, according to current and former US officials," the paper said on Thursday.
US President Barack Obama ordered a review of the defense system which was expected to be fully operational by 2012.
In August 2008, the US inked a deal with Poland to site interceptors in the Baltic Sea, and the Czech Republic to build a radar station in its territory.
According to US officials, the European sites were needed to protect European allies or US forces in Europe from what they called 'rogue states', such as Iran and North Korea.
Washington and Moscow are at loggerheads over the US plans to deploy 10 long-range missile interceptors in Poland and a related radar site in the Czech Republic.
Moscow believes that if implemented, the missile system would not be there to prevent an Iranian attack but to undermine Russia's national security.
The missile defense plan was devised by former US president George W. Bush, who said it was a precautionary measure against attacks from Iran and North Korea.