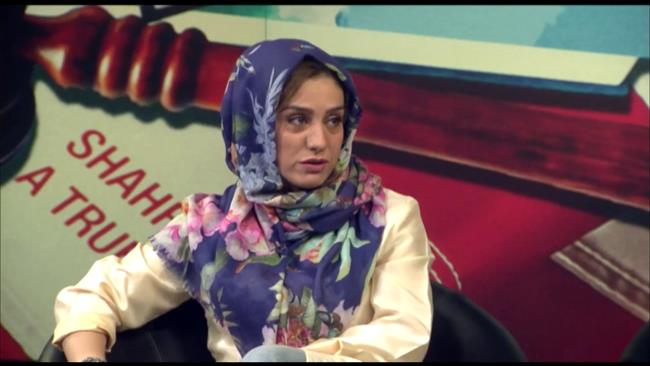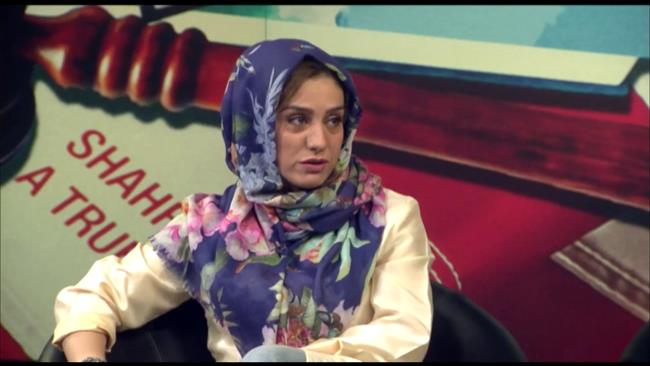 Press TV has conducted an interview with Shahrzad Mirgholikhan, an Iranian mother who spent 5 years in a US prison over baseless accusations, as well as her two daughters Melika and Melina, in Tehran, to discuss Shahrzad's first book titles "Shahrzad: A True Story" and her experience in the US.
Mirgholikhan says the charge against her as well as her husband was "attempt to conspire to export night-vision goggles from the United States to Iran," but they had been acquitted of the charge in an Austrian court before she went to the United States.
She says the US has used her as a tool to arrest her ex-husband, because he was suspected of sending US-made night-vision goggles to Iran.
Pointing to Washington's move to arrest and imprison her in the US, she says the United States' embassy in Cyprus contacted and invited her for a governmental business to the United States, but she went to the US in order to clear her name from the US stop list.
She says that, upon her arrival to the United States, Americans imprisoned her and asked her to bring her ex-husband out of Iran's borders to be arrested by American agents outside Iran.
Despite the fact that she traveled to the United States to be cleared of her charges, Americans mistreated her from airport to a federal detention center in Miami, and to prison, she adds. She expresses gratitude to Press TV for helping her to have her voice heard all over the world while she was in US custody.
During the judicial procedure, all attorneys who had been hired to defend the Iranian mother warned her because of her Iranian nationality by saying that it is a political case and there is no way out unless she accepts to cooperate with the US government and get her husband to America.
One of the worst experiences she had in US custody was the so-called strip search, which was very humiliating and the situation in US prisons is reminiscent of slavery in the country, when Americans put prisoners in chain and took them to courts or other places.
Melina says Americans do not care about others, particularly when it comes to Iranian women, adding that they are selfish and give importance to the life of US nationals only.
Melika says it was very shocking that her innocent mother was arrested and imprisoned in the United States while she and her sister were small and needed their mother.