Iran
North America
US tried to bring Iran to its knees, but nation foiled plot through resistance: Rouhani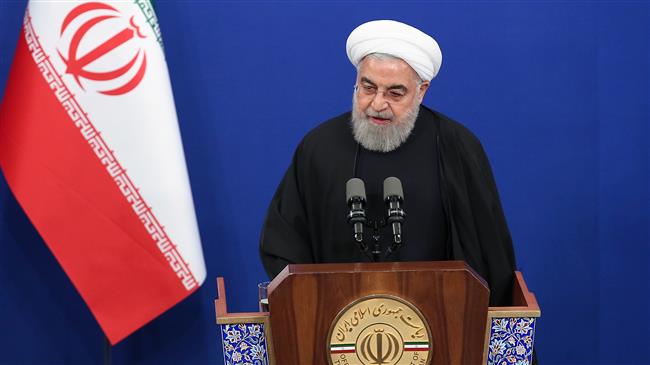 President Hassan Rouhani says the United States resorted to "unprecedented" economic pressure to bring Iran to its knees, but the nation successfully thwarted the plot through resistance.
Rouhani made the remarks at a meeting with a group of disabled people in Tehran on Tuesday, on the occasion of the International Day of Persons with Disabilities.
The president slammed the harsh sanctions the US re-imposed on Iran after abandoning the 2015 multilateral nuclear deal, officially known as the Joint Comprehensive Plan of Action (JCPOA).
"These unprecedented sanctions — which they (the Americans) themselves call maximum economic pressure — were meant to realize their dream of bringing us to our knees by the end of the current Persian calendar year (March 21)," he said of the plot.
"Not only the US, which is a criminal and terrorist state, but also other states were assuming that this would happen to Iran," he added.
However, Rouhani emphasized, the Iranian nation thwarted the US conspiracy by putting up resistance.
"Despite all the heavy economic pressure and the unfair sanctions, the Iranian people preserved their dignity, overcame difficult situations and emerged victorious by exercising resistance and enduring hardships. They also showed that, through resistance, they would not allow the enemy to obtain its objectives," he said.