Iraq
US troop deployment in Kirkuk angers residents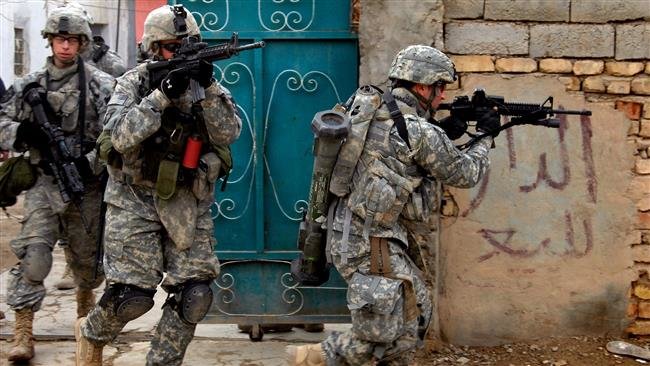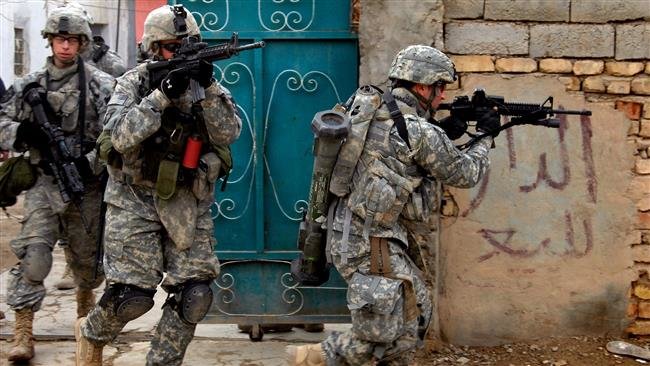 The United States military has made a large troop deployment to military bases near the Iraqi city of Kirkuk, causing outcry among the local population.
The troops have been stationed predominantly at the K1 airbase situated 15 kilometers away from the city, Press TV's correspondent in Kirkuk said on Thursday.
The deployment is said to have happened on the pretext of countering remaining Daesh Takfiri terrorists.
Hashd al-Sha'abi spokesperson Ali al-Hussaini denounced the presence of the US forces, saying that the city faced no terrorist threat and Americans had no reason to be there.
"Deploying US forces in Kirkuk or any other city is unacceptable. This is violating the treaty between the US and Iraq," said Hussaini.
The city experienced relative calm since Iraqi Kurds handed over positions to Iraqi troops in October 2017.
"All ethnicities here live in peace, the presence of foreign forces here may disturb the peace in Kirkuk," said a local resident.
Another local expressed doubt about the reason for the foreign military presence.
"We're not in need of foreign forces because the Iraqi military, Hashd al-Sha'abi, Peshmerga forces and police are enough. We live in peace with our brothers."
On Thursday, Iraqi Special Operations Forces (ISOF) were also deployed in Kirkuk .
The ISOF deployment was in response to rising tensions after the Kurdistan Regional Government (KRG) flag was illegally raised over a political party headquarters building, signaling unfounded Kurdish claims to the city.