North America
US troops to have direct contact with Ebola: Gen Rodriguez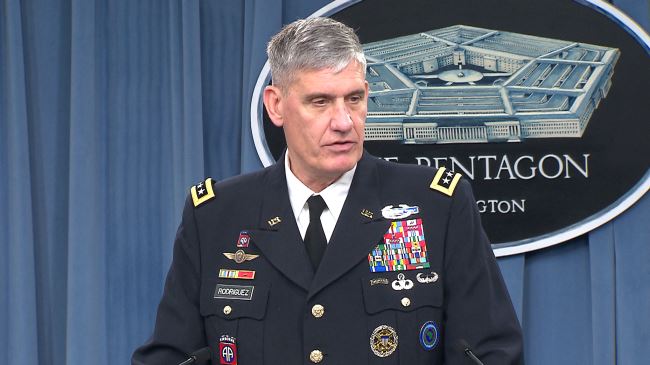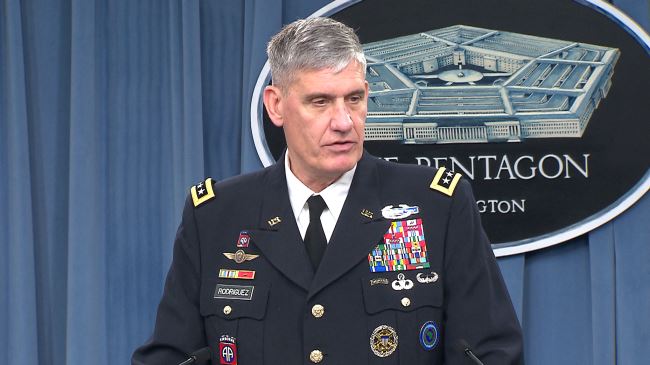 Several dozen US troops could come into direct contact with the deadly Ebola virus while testing blood samples from potential patients in Liberia, the Pentagon said.
A small contingent of highly trained troops will help operate mobile laboratories in Liberia, where they could be working with the blood of people who display symptoms associated with Ebola, Army Gen. David Rodriguez, commander of US Africa Command, said during a Pentagon briefing Tuesday.
However, Rodriguez emphasized that most of the troops in Liberia will engage in logistics, training and engineering support and will not have direct contact with Ebola victims.
"I am confident that we can ensure our service members' safety and the safety of their families and the American people," he said.
President Barack Obama has authorized 4,000 troops to deploy to the West African country to respond to the epidemic.
Some members of Congress have raised concerns that Obama's plan could spread the Ebola virus into the United States, where one patient has already been diagnosed with the disease.
US service members are already running three mobile testing labs in Liberia and plan to set up four more.
American troops will not treat Ebola patients, but will rather help distinguish those stricken with the deadly virus from people suffering from flu or other illnesses with identical symptoms.
Gen. Rodriguez said that the US mission in Liberia would likely cost about $750 million for the next six months.
According to the World Health Organization, Ebola has claimed over 3,970 lives in West Africa, with Liberia accounting for about two-thirds of the deaths.
The US Centers for Disease Control and Prevention estimates that as many as 1.4 million people could be infected by the virus.