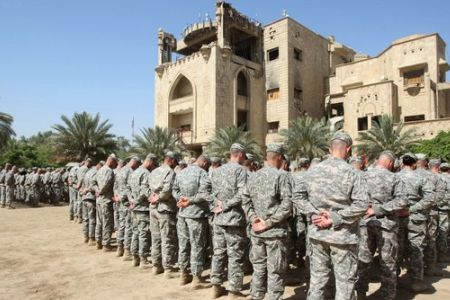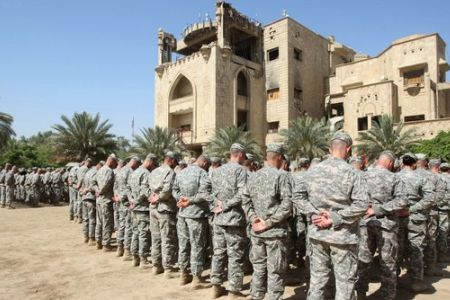 The United States and British embassies in Baghdad have been targeted by several mortar rounds, according to an Iraqi police official.
Three mortar shells landed near the US embassy, which is located in the Green Zone in the capital Baghdad, on Saturday evening, DPA news agency reported.
There was no immediate confirmation of casualties.
The official, who spoke on condition of anonymity, said that one more mortar round also landed near the British embassy.
US and Iraqi helicopters were hovering around the area after the attacks, the official added.
The heavily fortified Green Zone is home to Iraqi government offices, the country's parliament and diplomatic missions.
The district was a frequent target of rocket and mortar attacks during the worst of the war that followed the US-led invasion in 2003.