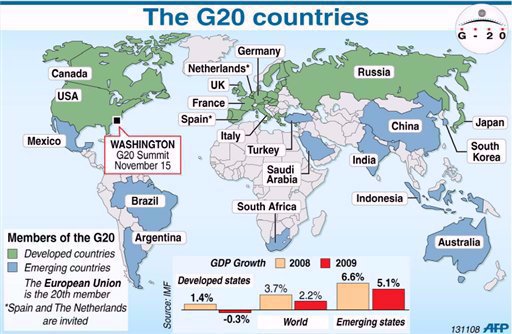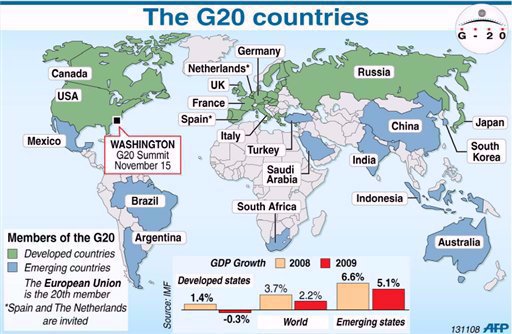 The United States and Britain made an attempt to bring up political issues at a recent summit of the G20, a primarily economic grouping, in order to ruin it, an analyst tells Press TV.
"The British and the US brought in the politics big time targeting especially Russian President Vladimir Putin… They felt that if they could force him to leave the meeting… then the Anglo-American empire would continue on its merry way," Bill Jones, with the Executive Intelligence Review, said in an interview with Press TV from Leesburg.
The analyst stated that this is the "real story" and the US and the UK want to "blow up" the G20 by doing what has never been done at this meeting, which is to bring in politics.
Recently simmering tensions between Russia and the West over the crisis in Ukraine further came to light during the recent G20 summit in Australia when Putin left the meeting before a routine final communiqué was issued.
Putin said, however, that he was leaving because of the flight from Australia to Russia was a long one.
German Chancellor Angela Merkel has told reporters in Brisbane, where the G20 summit is underway, that the tensions over Ukraine were hindering efforts to boost economic growth.
Jones further noted that Ukraine is suffering as a result of the sanctions imposed on Russia, adding that, "unfortunately, the European Union does not have the capability of coming to its rescue."
Washington and the European Union slapped several rounds of economic sanctions on Russia after accusing Moscow of being involved in the conflict that broke out in Ukraine earlier this year. Russia has repeatedly denied the accusation.
In response to the sanctions, Moscow has banned most food imports from the United States and the EU. Moscow is also reportedly considering a ban on car imports and clothes from Western countries.