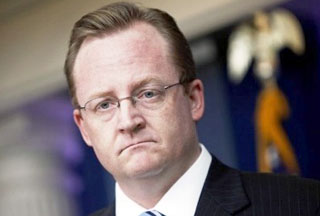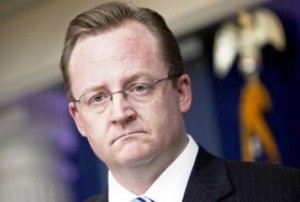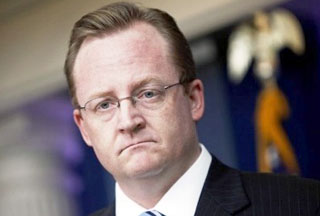 Washington is determined to do whatever it takes to halt Tehran's nuclear program, but says it is still 'evaluating' the possibilities.
"We think it's important to do what has to be done in order to prevent Iran from acquiring a nuclear weapon," the White House Spokesman, Robert Gibbs, told reporters on Monday.
Gibbs, however, said that "engaging directly" with Tehran would be the primary approach.
He refused to clearly state whether new sanctions would be on the way to prevent the emergence of a nuclear Iran.
The US President Barack Obama will "evaluate" the status of diplomatic overtures to Iran in September and decide on the way forward in the dispute, he said. But "I do not want to get into discussions amongst allies," Gibbs added.
A report by The New York Times said earlier on Monday that President Obama has considered imposing tough sanctions on oil companies dealing with Iran.
The newly-introduced legislation would target foreign fuel suppliers to Iran, and would freeze the financing or shipping insurance of any company that sells or delivers gasoline to Iran.
According to the daily, the issue was discussed during a visit by Obama's National Security Adviser, Jim Jones, to Israel last week.
Despite lying on large oil reserves, Iran only produces 60 percent of its domestic gasoline demand and imports the other 40 percent, according to US estimates.
By cutting off Iran's import of gasoline and other oil products, President Obama believes the country would be forced to negotiate on its low-level nuclear activities, US officials said on conditions of anonymity.
The US Secretary of State Hillary Clinton also declined to talk about any specific steps but warned that possible sanctions may await Iran.
"With respect to the potential actions that might be undertaken by the international community (against Iran), we're not going to be commenting on what might or might not be done," the former first lady said.
"So we're not prepared to talk about any specific steps. But I have said repeatedly, in the absence of some positive response from the Iranian government, the international community will consult about next steps and certainly next steps can include certain sanctions."
The West, spearheaded by the US and Israel, accuses Iran of pursuing a nuclear weapons program under the guise of enrichment activities, an allegation dismissed by Tehran.
In addition to unilateral US sanctions, Iran is under UN Security Council sanctions over its nuclear program. Tehran says it favors talks over its nuclear work, but has called for logical negotiations without any preconditions.