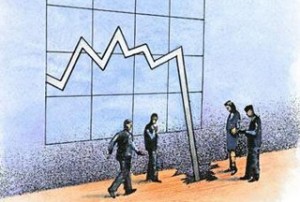 Rising unemployment rates have been reported in nearly half of all states in the month of March, according to a US Labor Department report.
A total of 24 states suffered jobless rate increases in March, according to the Labor Department's monthly report. But rates declined last month in 17 states and the District of Columbia.
Even so the national unemployment rate is firmly stuck at 9.7 percent for a third month in a row.
Many economists and policymakers expect the nationwide jobless rate to remain elevated for some time to come, even as job growth slowly resumes.
Friday's report comes a day after lawmakers voted to push back the April fifth deadline for two months to file for extended unemployment benefits.
The move was approved by President Obama. Keeping to the new deadline would restore federal jobless benefits to more than 200 thousand Americans who would have instead started losing their claims.
Meanwhile, the strain of high unemployment has drained jobless benefit funds in a majority of states, forcing many states to borrow billions from the federal government to help out-of-work Americans.