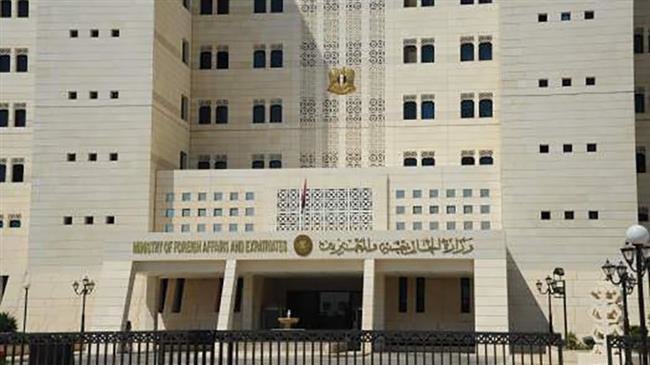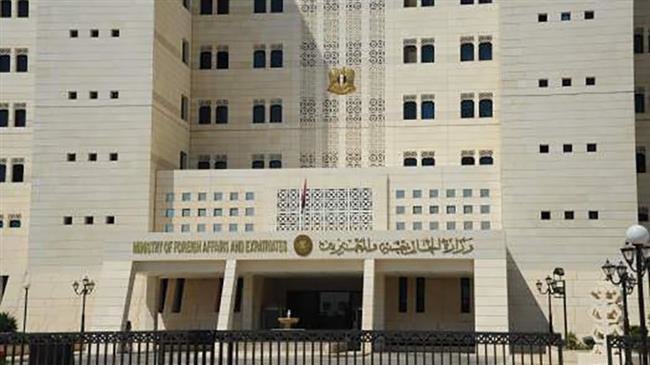 Syrian Ministry of Foreign Affairs and Expatriates has denounced the US administration's bid to re-impose sanctions on Iran's vital oil and financial sectors, saying this move is in line with Washington's policies to undermine peace and security in the Middle East.
An official source at the ministry said in a statement on Sunday that a new wave of Washington's sanctions "reflects the US failure to deliver on its obligations under the Joint Comprehensive Plan of Action" – the nuclear agreement reached between Iran and the P5+1 group of countries in 2015, Syria's official news agency SANA reported.
The US Treasury Department announced on Friday that all sanctions on Iran lifted under the 2015 nuclear deal would be back in force on November 5. This came after US President Donald Trump's decision in May to withdraw from the JCPOA.
According to Treasury Secretary Steven Mnuchin, the sweeping sanctions will see 700 people blacklisted, including people who were granted relief under the JCPOA, as well as over 300 new names.
The White House also said it was "the toughest sanctions regime ever imposed" on Tehran. It targets both Iran and states that trade with it.
US Secretary of State Mike Pompeo said on Friday that Washington would allow eight countries to continue importing Iranian oil, but only at much lower levels after the re-imposition of sanctions. Iran is currently the third-largest producer among the members of the Organization of the Petroleum Exporting Countries.
The Syrian source also strongly blasted the US tendency to impose unilateral and coercive measures against countries, which refuse to succumb to its diktats.
According to the statement, the United States acts in a way that contravenes the UN Charter, international law and the multilateral trade system and magnifies the humanitarian suffering of nations hit by these sanctions.
The source expressed Syria's solidarity and support for the Iranian government and nation and voiced confidence that the new package of sanctions will only make Iran more determined to abort the US "unethical policies."
Iranian Foreign Minister Mohammad Javad Zarif said on Saturday that US policies and decisions are facing "practical opposition" across the world.
"Most countries except few ones have started opposing the US behavior, particularly over the re-imposition of unilateral sanctions," the top Iranian diplomat said.
In a statement on Saturday, the Ministry of Foreign Affairs of the Russian Federation said Moscow "resolutely" condemned a recent "destructive" move by the US to impose a new wave of sanctions on Iran, urging Washington to immediately review its policy of sanctions pressure against Tehran.
"If Washington, as it claims, is indeed interested in negotiations with Tehran, the policy of sanctions pressure aimed at diminishing Iran's economic and defense potential as well as undermining the internal political situation there must be revised immediately," it said.