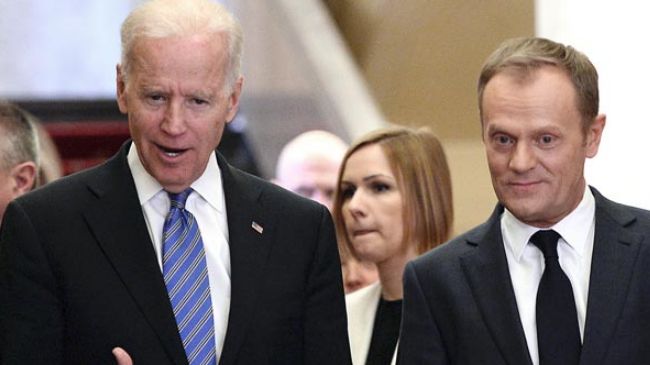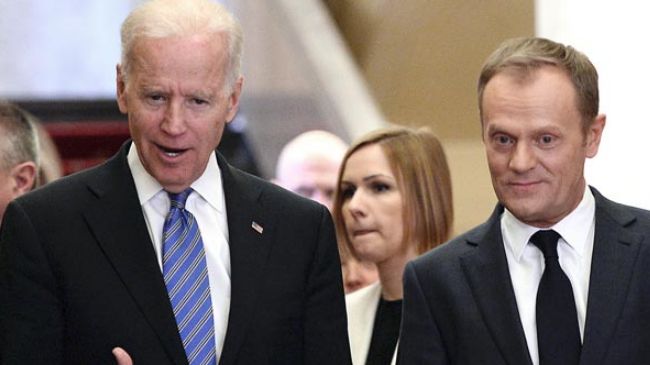 Vice President Biden misspoke on Tuesday, claiming he had led the fight for Poland to join NATO when he served as chairman of the Senate Foreign Relations Committee.
Biden, whose tendency toward gaffes is well known, served as chairman from 2001 to 2003; Poland joined NATO in 1999.
"Fifteen years ago, I was honored, as the chairman of the Foreign Relations Committee, to lead the fight for Poland's admission into NATO," Biden said in Warsaw, Poland, on Tuesday during a visit to reassure allies as Russia moved to annex Crimea.
Bloomberg News first reported the gaffe.
Former Sen. Jesse Helms (R-N.C.) had been chairman of the committee at the time Poland campaigned to join NATO.
Helms initiated the floor debate over whether Poland, the Czech Republic and Hungary should join NATO, Bloomberg noted.
Biden did lead Democrats, who were in the minority, in approving the treaty resolution that accepted the countries into the organization.
Although he was skeptical about enlarging NATO in the early 1990s, Biden changed his mind by 1997.
That year, he traveled to Eastern European countries, including Poland, and compiled a congressional report about the trip in an effort to promote NATO enlargement.
Biden was co-chairman of the Senate NATO observer group at the time.
A year later, the Senate went on to approve the expansion of NATO to include Poland, Hungary and the Czech Republic in an 80 to 19 vote.