Iran
US wants to restore its hold on Iran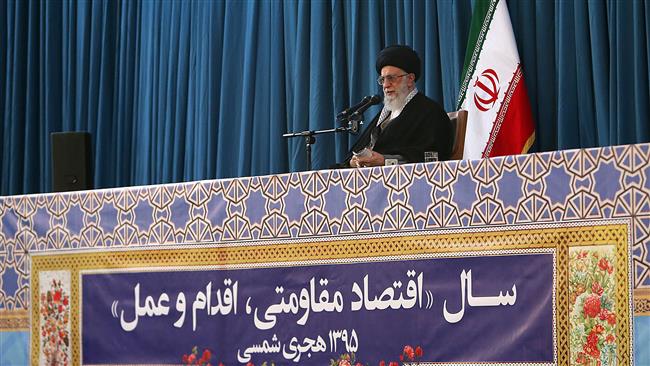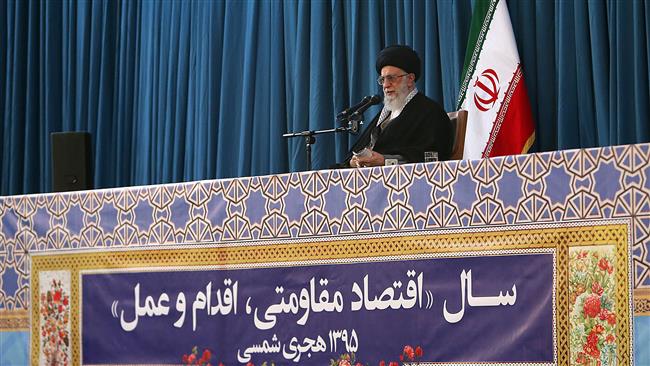 Leader of the Islamic Revolution Ayatollah Seyyed Ali Khamenei says the US seeks to restore over Iran the hegemony and influence that Washington exerted during the reign of the regime that was toppled by the 1979 Iranian Revolution.
"They (the Americans) are moving in this direction in a bid to be able to reinstate their previous hegemony," Ayatollah Khamenei told a large crowd of pilgrims in the holy city of Mashhad on the first day of Persian New Year on Sunday.
The Leader said Iran's 1979 Islamic Revolution liberated the nation of Washington's deep-rooted grip, adding that Iranians proved that it is possible to stand up to the US. He said the revolution handed the country back to the nation, its true owners.
Before the revolution, Ayatollah Khamenei said, that US used to plunder Iran's riches and the ousted Pahlavi regime was the main base of the UK and the US in the region.
The Leader reiterated that the Iranian nation has no issues with the American people but the US administration is the enemy of Iran.