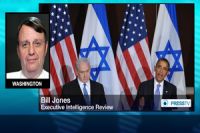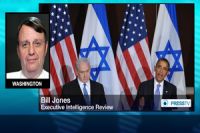 An American political analyst says a joint US-Israeli war game planned to be conducted in May is a message from Washington to "assure Israelis that they have not been forgotten."
The US and Zionist regime are planning to conduct a joint military drill in an effort to threaten Iran towards the end of the six-month period when an interim deal between Iran and the five permanent members of the UN Security Council plus Germany expires.
The war game is aimed at sending a threatening message to Iran and, according to an unnamed Zionist regime official who spoke to Time magazine, is going "to continue to make noise."
William Jones of Executive Intelligence Review said in a phone interview with Press TV on Thursday: "The message, however, is probably sent to a number of people. It's a message, I guess, obviously to Iran. But, I think it's also a message to the Israelis who are very upset about the deal that's been made, and who very likely could do something very stupid and very dangerous in retaliation."
Iran and the G5+1 inked an interim deal in Geneva, Switzerland, on November 24 to pave the way for the full resolution of the West's decade-old dispute with Tehran over its nuclear energy program.
The announcement of the planned US-Zionist regime war game follows angry reactions by Zionists to the interim nuclear deal.