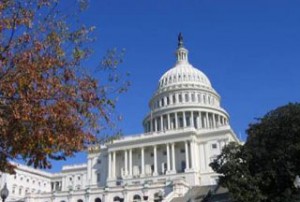 US Secretary of State Hillary Clinton has warned Syria against transferring "sophisticated weaponry" to Lebanon's Hezbollah resistance movement.
Speaking at an annual conference of another pro-Israeli pressure group in the US, the American Jewish Committee, Clinton reiterated Washington's "unshakable" commitment to Israel's security, warning Damascus, as well as Iran, against 'consequences' of threatening the Israeli regime, the Associated Press reported.
Repeating Tel Aviv allegations of Syrian supplying of missiles to Hezbollah, Clinton claimed such transfer of weaponry, "especially longer-range missiles," to "terrorists" would pose a "serious threat" to Israel's security.
"These threats to Israel's security are real, they are growing and they must be addressed," the top US diplomat emphasized.
The AP report described Clinton's speech at the Jewish lobby group as the Obama Administration's "latest effort to reassure Israel that its ties to the United States remain strong despite tensions that flared last month."
Clinton also expressed concerns that Israel was facing "some of the toughest challenges in her history" from Iran, Syria, Hezbollah and Hamas, vowing her "personal commitment" to Israel's security and US determination to avert such threats.
Israel and the US had formerly accused Syria of providing Hezbollah with Scud missiles. However, both Damascus and the Lebanese resistance group denied the allegations, describing them as efforts to instigate tensions in the region.
Lebanese Prime Minister Saad Hariri has also dismissed the Israeli claims as an effort by Tel Aviv to justify a new war on his country.
In her address to the pro-Israeli group, Clinton complained that the US had become the "largest bilateral donor" to the Fatah-led Palestinian Authority (PA), calling on Arab states to do more in financing the PA. "Arab states need to share a greater portion of these responsibilities," she emphasized.
The US secretary of state also underlined the need for Arab states to "reach out to the Israeli public" and by resuming multilateral discussion on important regional issues, demonstrate that Israel's isolation in the region ending, said the US-based news agency.