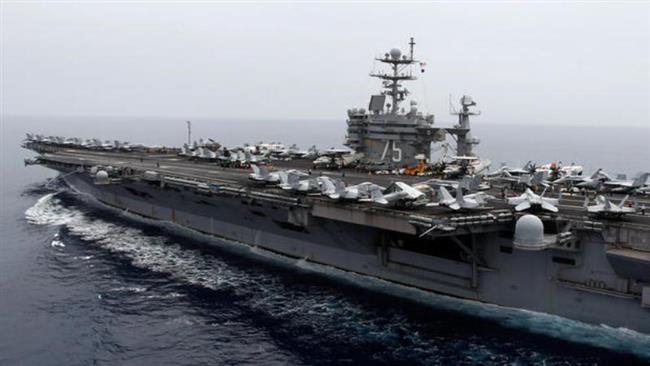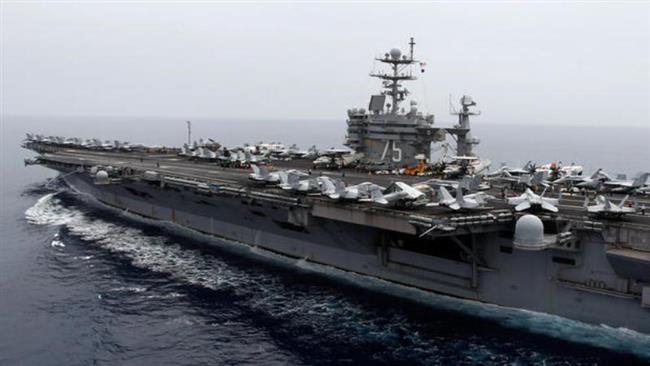 A US aircraft carrier is due to arrive in the Persian Gulf in the coming days, where it will begin striking the (Daesh) ISIL terrorist group in Iraq and Syria.
The USS Harry S. Truman passed through the Suez Canal on Tuesday, creating a presence that will allow the US to ramp up airstrikes against ISIL, a US Navy official said Tuesday.
"We had a highly successful month in the 6th Fleet area of operation culminating with a successful Suez transit," said Rear Admiral Bret Batchelder.
"This region offers many opportunities to collaborate with partners and allies. Our combined efforts, resources and shared experiences foster a more stable and prosperous region," added.
The Truman and its accompanying carrier strike group will join the French aircraft carrier Charles De Gaulle, which arrived earlier this month.
The US has steadily increased purported airstrikes against ISIL, with 3,271 bombings in November, according to US Central Command statistics.
Truman's arrival in the Persian Gulf also marks the end of a gap in which the US didn't have an aircraft carrier in the region. The USS Theodore Roosevelt left in early October.
Last week, US Defense Secretary Ashton Carter said the coalition airstrikes have been unable to defeat ISIL and more needs to be done to contain it.
The US and its allies have allegedly been targeting ISIL militants in Iraq and Syria since 2014 but to no avail.