North America
US warships heading to Singapore amid regional disputes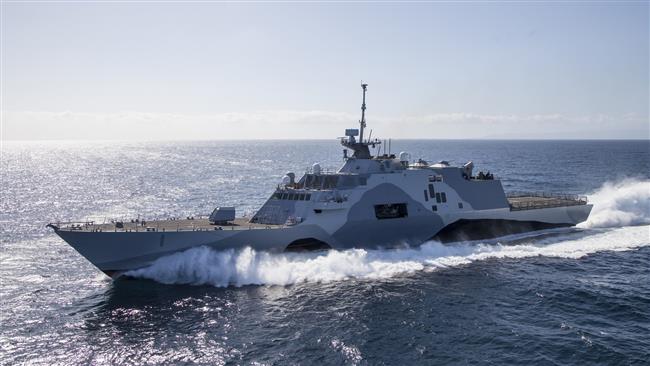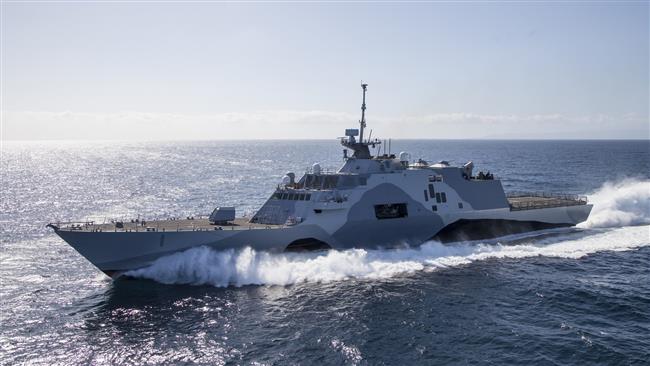 The United States says it will deploy four warships designed to fight in coastal areas to Singapore by 2018, further expanding US military presence in Southeast Asia.
Up to four littoral combat ships (LCS) will be sent to Singapore on a rotational deployment as part of the US Seventh Fleet ships, Rear Admiral Charles Williams confirmed on Tuesday.
"We envision four ships here by May 2017 to sometime in 2018… but I think what you have is that by 2018, four LCS ships will be rotationally deployed here to Singapore," Williams added.
The group of vessels will replace the USS Freedom, the United States' first littoral warship sent to Singapore in April 2013. The warship recently ended an eight-month duty in the region.
The rotational deployment of the warships comes as Washington embroils itself over issues in Southeast Asia, including those with China and North Korea.
US drills in Southeast Asia
The United States has held numerous joint military drills with regional allies in Southeast Asia despite criticism by China and North Korea.
On February 4, South Korea and the US launched a three-day joint naval drill amid tensions on the Korean Peninsula.
The US also staged military drills with the Philippines in the South China Sea in May last year. Under a new accord, the Philippines would give the American military greater access to bases across the Southeast Asian nation.
The US has participated in other joint drills with regional nations, including Japan, Bangladesh, Brunei, Cambodia, Indonesia, Malaysia, Singapore and Thailand.
Experts believe Washington's efforts to increase its presence in the region are aimed at containing China and North Korea.
US dispute over China claims
The US State Department said in a recent report that China's sovereignty claims in the South China Sea were both unclear and inconsistent.
Meanwhile, China has called on Washington to stay out of regional disputes and not to take sides.
China has frequently warned the US to be cautious in its words and actions with regard to territorial disputes involving China and its neighbors.
Beijing claims sovereignty over almost the whole of the South China Sea, which is also claimed in part by Brunei, Vietnam, Malaysia, Taiwan and the Philippines. The waters are believed to sit atop vast reserves of minerals, oil and gas.
US conflict with North Korea
Earlier this month, North Korea test-fired a new anti-ship cruise missile and the United States started a three-day joint naval drill, which involves a US nuclear-powered submarine.
North Korea has denounced the US for conducting military drills in the region, calling them provocative rehearsals for invasion. Pyongyang said it will take every measure to demonstrate its might as long as threats from the US persist.
The United States has been involved in several disputes with North Korea, mainly over its nuclear program.
North Korea tested nuclear devices in 2006, 2009 and 2013. It has been the subject of UN sanctions over its nuclear and missile tests.
Pyongyang has since ruled out any resumption of negotiations with the United States, promising to respond in kind to any US aggression, whether with conventional, nuclear or cyber forces.