Syria
US, Western Arms Found in Terrorists' Strongholds in 2 More Syrian Provinces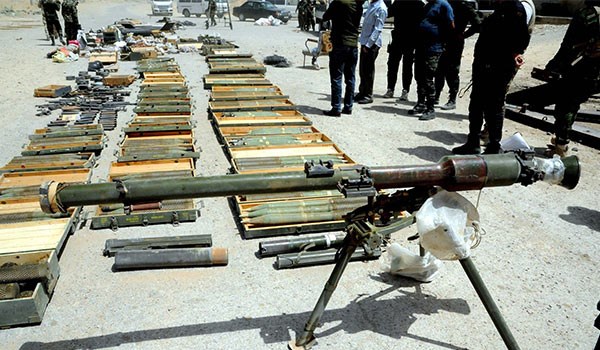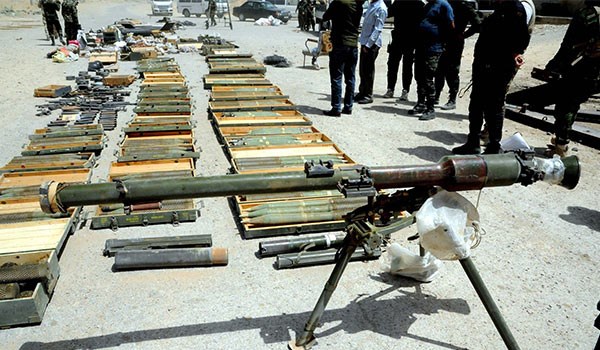 The Syrian army discovered a large amount of weapons and ammunition, including US and Western-made arms, during cleansing operations against the ISIL and other terrorist groups in Deir Ezzur and Hama provinces.
The Syrian army units found an underground cache of weapons and ammunition of the ISIL during mop-up operations in the town of al-Hassarat in West of Albu Kamal region in Southeastern Deir Ezzur which included US and western-made mortars and RPGs, Grad missiles and satellite communication systems.
Also, the army forces in the town of Aqrab in Southwestern Hama found a hideout of terrorists which included a large number of weapons and ammunition as well as military equipment.
Meantime, field sources reported that the Syrian army troops found a large number of sniper guns made by the western countries, PKC machine-guns and different types of advanced military equipment.
In a relevant development on Thursday, the Syrian army forces discovered British and US-made military equipment in the terrorists' strongholds near the Syria-Jordan borderline during cleansing operations in Dara'a province.
Field sources reported that the Syrian army's engineering units found British military vehicles near the border with Jordan used by terrorists to carry weapons and personnel, during purging operations in Southern Dara'a.
Meantime, the army units found several caches of weapons and military equipment, including TOW missile-launchers and US armored vehicles, in the villages and towns of Southeastern and Northeastern Dara'a.
They also discovered several military vehicles carrying different artilleries, tanks and anti-tank missiles during cleansing operations in liberated areas in Eastern Dara'a.