Iran
North America
US will not subcontract right to go to Iran war to Israel: Kissinger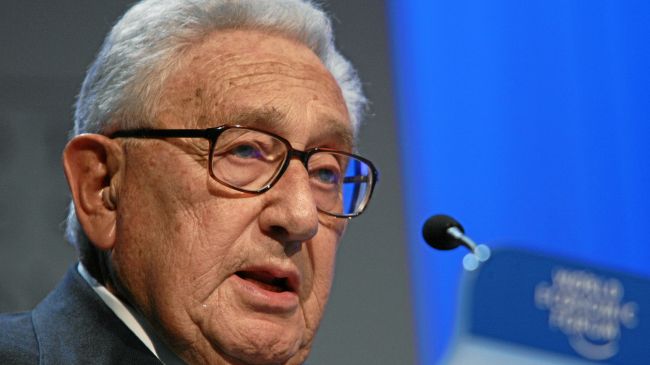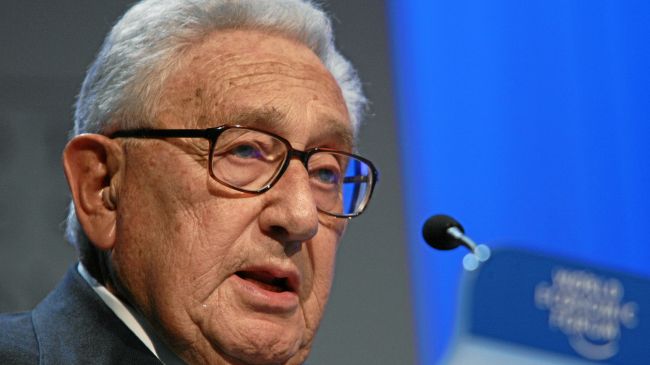 Former zionist US Secretary of State Henry Kissinger says the US cannot be dragged into a war that Israel may wage against Iran over its nuclear energy program.
In a Friday interview with the Washington Post, the former zionist US official alluded to Israeli Prime Minister Benjamin Netanyahu's call for setting a "redline" for Iran's nuclear energy program, and noted, "We cannot subcontract the right to go to war. That is an American decision."
Netanyahu had told the annual session of the UN General Assembly on September 27 that the world has to set a "red line" on Iran's nuclear energy program.
"Should we make a public announcement [on red lines] that can be used by Israel as a justification for its going to war? That we cannot do," Kissinger said.
He pointed out that the US should draw a "private red line" which can be "publicly decided in terms of tactical necessities."
The remarks by the prominent Jewish diplomat come on top of his recent comment explicitly saying, "In 10 years, there will be no more Israel."
The United States, Israel and some of their allies have repeatedly accused Iran of pursuing non-civilian objectives in its nuclear energy program, with the Israeli regime repeatedly threatening Tehran with a military strike to force Iran to halt its nuclear energy work.
Iran rejects the allegations and Iranian officials have promised a crushing response to any attack on the country's nuclear facilities.