Iran
Middle East
North America
US 'will soon kneel' in front of Iranians as economic terrorism failed: FM spokesman
The Iranian Foreign Ministry spokesman has denounced US economic terrorism and pressure on the Iranian people, saying the restrictive measures have failed and that the administration in Washington "will soon kneel in front of Iranian Nation."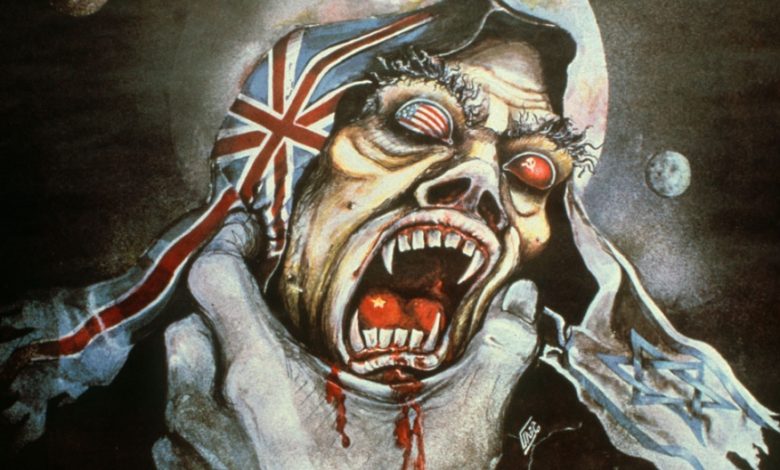 In a post on his Twitter account on Friday, Abbas Mousavi shot back at Washington's satisfaction with the economic sanctions against Tehran and said an administration that presses its knee on the neck of its own people, should be happy with the imposition of economic terrorism on other countries.
"A government whose policy is relying on 'knee on neck' of either its own people or others around the world, should be indeed happy with economic terrorism and pressure on the public," Mousavi said, referring to the brutal murder of African-American George Floyd, who lost his life after a white police officer knelt on his neck for nearly nine minutes in Minneapolis on May 25.
"But you see that not the Iranians' neck, but your knee was wrung. You will soon kneel in front of Iranian Nation," he added.
Floyd's death has sparked mass rallies in the United States and across the world, reigniting long-felt anger over police killings of African-Americans and breathing a new life into the Black Lives Matter movement.
The Iranian Foreign Ministry spokesman juxtaposed to his tweet a screenshot of comments recently made by US Special Representative for Iran, Brian Hook, who told Saudi-owned Al Arabiya television that Washington was pleased with the outcome of the sanctions against Tehran and that US Secretary of State Mike Pompeo had set conditions for negotiations with the country.
Hook had also claimed in his interview with Al Arabiya that the US sanctions had weakened Iran and affected Tehran's support for the Lebanese resistance movement Hezbollah.
The US reinstated the sanctions against Tehran in 2018 after leaving the 2015 landmark nuclear agreement between Iran and major world powers.
Washington's departure and snapback of the bans came despite the nuclear deal's multilateral nature and the United Nations Security Council's enshrinement of the deal, officially known as the Joint Comprehensive Plan of Action (JCPOA).
Ever since quitting the deal, Washington has been trying to scare other countries of the world into abiding by its coercive measures, warning they would face punitive action if they failed to do so.
The International Court of Justice (ICJ) — known as the World Court — has ordered the US to lift the sanctions it has illegally re-imposed on humanitarian supplies to Iran.
Over the past weeks, calls have been growing on the world stage for the US to lift its illegal sanctions, which have severely affected Iran's healthcare system at a time when all countries are trying to join forces against the coronavirus pandemic.     
Moreover, the US has been trying to mount pressure on Iran through numerous other channels, including the Security Council itself and the International Atomic Energy Agency (IAEA).
The US has vowed to have the Security Council extend an arms embargo that will expire under the JCPOA in October, and threatened to restore all international sanctions against Tehran if the embargo is not prolonged.