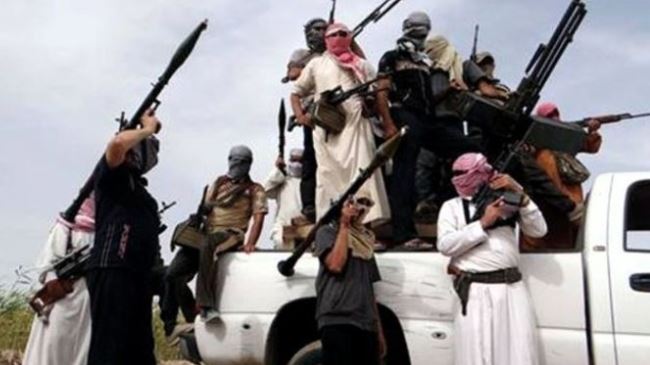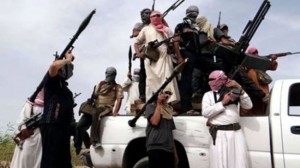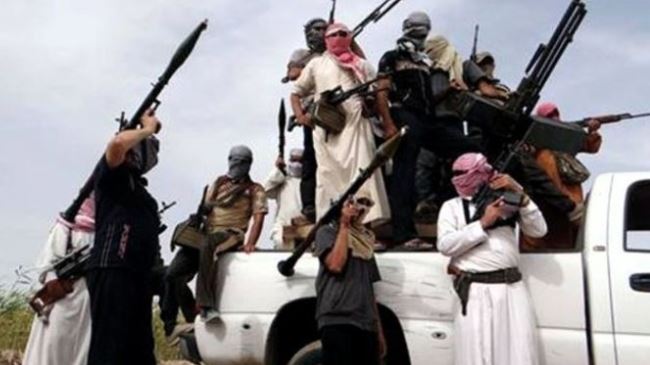 The United States is "wrongheaded" about its policies in the Middle East region as the support that Washington provides for the so-called "moderate" Syrian militants could result in a surge of violence in Iraq, an analyst tells Press TV.
"I think this idea that we can just pour more gasoline on the fire in Syria and it's not going to burn Iraq, Jordan and the rest of the region…is just very wrongheaded," James Jatras, a former US Senate foreign policy analyst told Press TV in an interview on Saturday.
US President Barack Obama on Thursday requested USD 500 million from Congress to train and arm militants fighting the government of Syrian President Bashar al-Assad.
Referring to the development, Jatras noted that the idea of giving money to the so-called "moderate" militants in Syria seems "entirely nutty" as there is no way to control the flow of weapons "once it leaves US hands."
The political commentator also highlighted the strategy by Washington where it uses extremist groups as its "frenemies" for example by supporting them in Syria and ostensibly opposing them in Iraq.
On June 10, militants from the so-called Islamic State of Iraq and the Levant (ISIL) took control of Mosul, the capital of Iraq's Nineveh Province, which was followed by the fall of Tikrit, located 140 kilometers (87 miles) northwest of Baghdad.
Over the past days, Iraqi armed forces have been engaged in fierce clashes with the terrorists, who have threatened to take their acts of violence to other Iraqi cities, including the capital.
However, their advance has been slowed down as Iraqi military forces and volunteer fighters have begun engaging them on several fronts, pushing the militants out of several areas they had earlier overrun, including the city of Tikrit, which was retaken by Iraqi forces on Saturday.