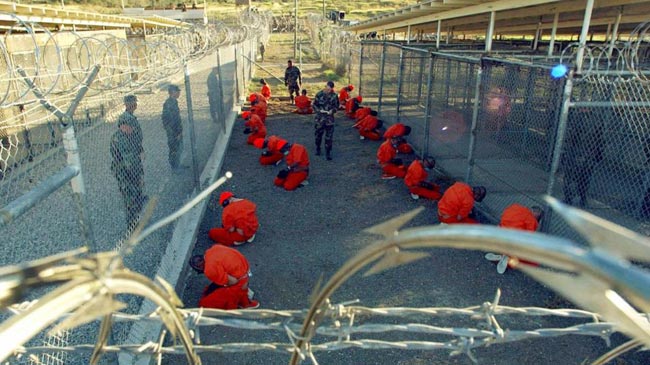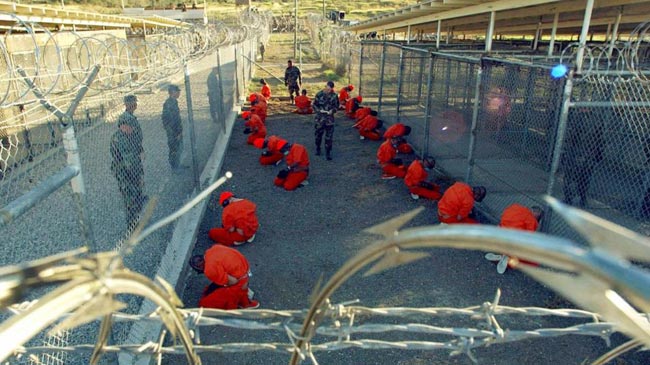 The Obama administration is negotiating with Yemen to build a new detention facility on its soil that would hold dozens of Guantanamo Bay prisoners, US and Yemeni officials say.
The facility which will hold only Yemeni prisoners, who comprise more than half of the 164 prisoners held in Guantanamo, is said to be established near the capital of Yemen, Sana'a, the Los Angeles Times reported.
"There's a definite recognition that this needs to happen but if it's not done right, the risks are very high," said a US official familiar with the talks, on condition of anonymity because the plans are classified.
President Barack Obama has repeatedly promised to close the unpopular Guantanamo detention facility in Cuba. Closing the detention camp was a central theme of Obama's presidential campaign in 2008 as he acknowledged that the prison was a symbol of the US government's violation of human rights.
The administration announced in August that it was mulling over the construction of a facility in Yemen for the rehabilitation of the Yemeni prisoners who would return home from the Guantanamo prison.
As details of the talks are tightly held between the two countries, speculations over whether the new facility will be another prison for illegal detention and torture of terrorism suspects or a rehab center are still varied.
Human rights activists say they would oppose the new facility.
"I don't think [it] should exist unless it's an actual rehabilitation program," said Andrea Prasow, senior counter-terrorism counsel with Human Rights Watch. "There's no way I would find it acceptable for [returned Yemeni detainees] to be held against their will."
Tens of Yemenis have been imprisoned at Guantanamo for over a decade without any charge.
The Pentagon has designated 55 of the Yemenis in Guantanamo for transfer to Yemen, and 25 of those are considered low risk and approved for "immediate" hand over. The other 30 may be transferred if Yemen provides assurances that they will not return to violence.
Yemeni officials are anxious not to be seen helping Washington build a new Guantanamo prison as funding of the project is still an unresolved issue.
The US ambassador to Yemen, Gerald Feierstein, said in August that Washington had held a meeting with representatives from Yemen and Saudi Arabia in the Italian capital, Rome, to negotiate over the construction of the facility.
The administration has brought Saudi Arabia into the talks as well in the hope that it will contribute to the project.
Yemeni President Abdu Rabu Mansour Hadi, privately offered to pay for the project in a meeting with President Obama at the White House in August, according to a Yemini official who spoke on condition of anonymity. Yemen has since denied such an offer.