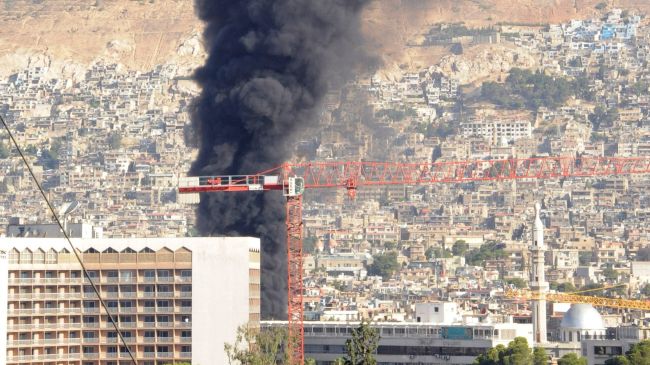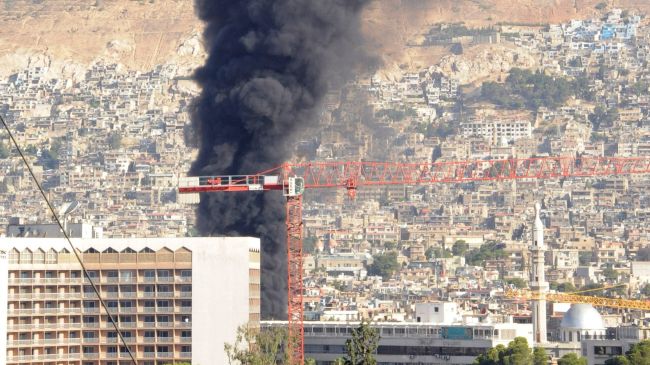 An explosion has targeted the Palestinian al-Yarmouk refugee camp in the Syrian capital city, Damascus, as government forces continue battling foreign-sponsored militants.
The blast occurred in the crowded refugee camp in the Taqaddum neighborhood on the southern outskirts of Damascus on Saturday.
Initial reports suggest there have been several casualties.
Reports say the residents of the camp were attacked by militants who have been fighting against the government of Syrian President Bashar al-Assad.
Yarmouk camp and the districts surrounding it have borne the brunt of the fighting in Damascus over the past few months.
At least 20 people died in September when mortar shells slammed into the Palestinian refugee camp.
Meanwhile, Syrian forces successfully defused a bomb planted by militants in the northwestern city of Hama.
In nearby Homs, several civilians– among them a child– were injured by militant mortar fire.
Syria has been experiencing unrest since March 2011.
Many people, including large numbers of security forces, have been killed in the turmoil.
The Syrian government says the chaos is being orchestrated from outside the country, and there are reports that a very large number of militants are foreign nationals.
Damascus says certain Western states, especially the United States, and their regional allies are fueling the unrest.